Last Updated On 29 June,2017 01:12 pm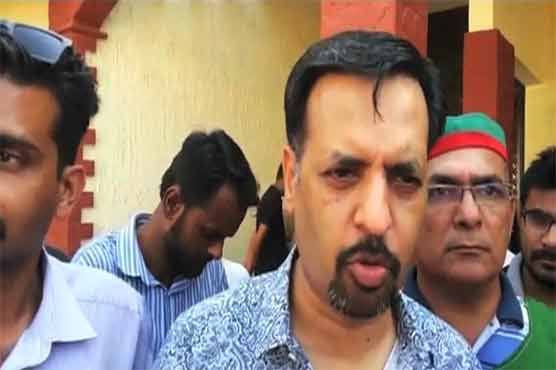 PTI's die-hard fan inspired by Mustafa Kamal arrived at his residence to meet him
KARACHI (Dunya News) – Mustafa Kamal on Sunday, announced to start his activities on social media and promised to respond to public queries actively, while a Pakistan Tehreek Insaf (PTI) worker inspired by Kamal arrived at his residence, danced for him and kissed his picture, reported Dunya News.
Kamal pasted his official twitter and facebook address outside his residence and announced to start social media activities. Mustafa, who never used to attend phone calls, apologised to the public and said that he will now listen to peoples' queries through social media.
Within few hours, number of his followers grew massively on social media, while some of the followers arrived at Kamal's residence. Including PTI's Mamun Amanullah who was really excited to meet Kamal, Mamun arrived at his residence, danced for Kamal and even kissed his picture.
Another family came to meet Kamal, the family congratulated him and wished him the best.