'Regime change operation' to be exposed, claims Sheikh Rashid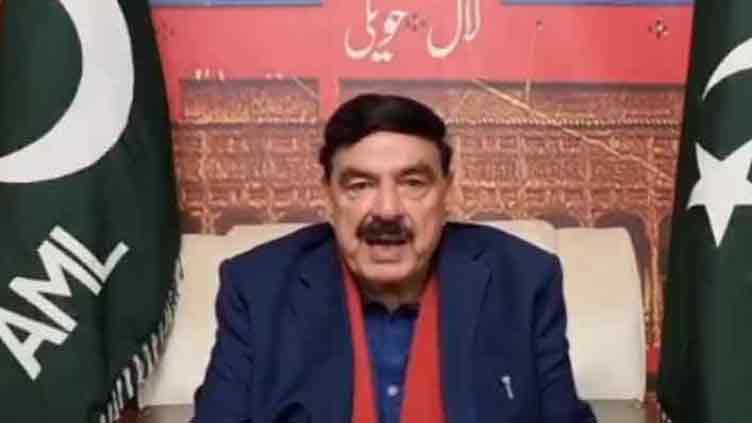 Pakistan
Says public would prefer hunger over compromise on national assets
RAWALPINDI (Dunya News) – Awami Muslim League (AML) chief Sheikh Rashid Ahmed said on Saturday the regime change operation behind toppling Imran Khan's government was going to be exposed.
In a series of tweets, the former interior minister hit out at the ruling coalition's rhetoric that they put their politics at risk to save the country, adding that the government had defaulted Pakistan.
"Public is always top priority of the state but the government has destroyed the masses," he apparently lamented gloomy economic situation that has made it difficult for a common man to arrange a square meal for family.
He said the public would prefer hunger over compromise on national assets. He said the government was unable to secure $6 billion assurance from friendly state, making it difficult for it to sign agreement with the IMF to receive the bailout package.
— Sheikh Rashid Ahmed (@ShkhRasheed) March 18, 2023
Saying inflation has surged to 50 per cent, he demanded that the sensitive speech of Finance Minister Ishaq Dar should be made public.
He said Foreign Secretary Asad Majeed's tour to China was crucial, adding that Foreign Minister Bilawal Bhutto-Zardari should have visited the friendly country. He said the government was scrambling to seek funds from various countries but the solution to the problems was lying under its nose.