Gilani says will respect SC decision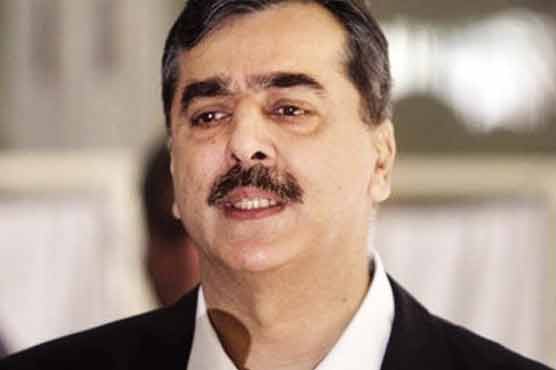 PM Gilani has said that he respects the Supreme Court of Pakistan and will go the court on Feb 13.

Speaking at inaugural ceremony of Business Train on Friday, Prime Minister Yousuf Raza Gilani said that he respected the court orders and would plead his case in the apex court."Court has summoned me and I will go there to present my point of view as I respect the court orders," Gilani said and denied further talk on the issue saying the matter was subjudice.Pakistani Supreme Court on Thursday decided to charge the prime minister with contempt for his failure to reopen graft cases President Asif Ali Zardari. The prime minister said all the conspiracies were hatched to stop Senate election.He observed, Dictators come and go but vision and philosophy of Shaheed Zulfikar Ali Bhutto and Benazir Bhutto lives forever."Later, while addressing a stone-laying ceremony of Kala Shah Kaku Toll Plaza at Shahdrah the premier said PPP rendered sacrifices for the cause of democracy and always worked for strengthening of national institutions.Gilani said the PPP had been promoting the policy of reconciliation as per the vision of Shaheed Benazir Bhutto and restored the 1973 constitution to its true spirit.He said Pakistan remained stable after fall of East Pakistan only due the 1973 constitution. The PM said the PPP did not come to power through back-door politics but it was the power of masses that helped the PPP to come into power. He said people were the source of power for PPP, therefore, it always respects the power of the masses.Highlighting governments achievements during the past four years in power, he said the PPP-led government restored the 1973 constitution, approved National Finance Commission (NFC) Award, passed 18th amendment from the parliament, made the passage of Women Bill in the National Assembly, introduced FATA reforms and gave voice to the people of Gilgat-Baltistan (GB).