JUI-F goes for alliance with PML-N for a better tomorrow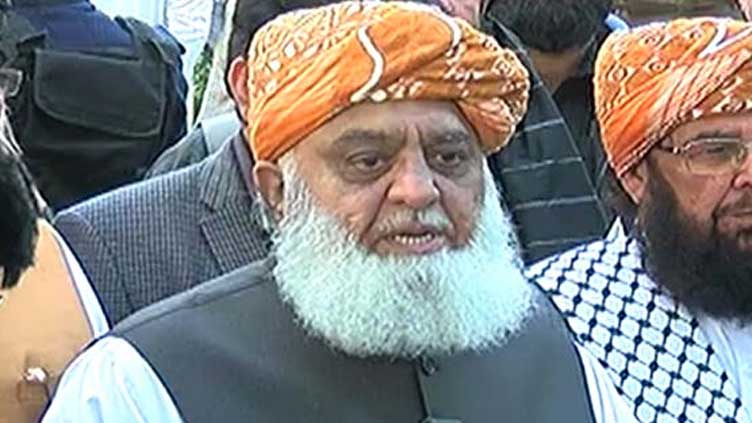 Pakistan
Maulana Fazl advocates level playing field
ISLAMABAD (Dunya News) - Jamiat Ulema-e-Islam chief Maulana Fazlur Rehman on Tuesday backed his party's decision to join hands with the PML-N in future.
Calling for reconciliation (in politics), he stressed the importance of granting every party its due right to contest elections.
He also warned against exploiting differences. He emphasised the need for a harmonious election environment and level playing field for all parties.
Read more: JUI-F chief Fazlur Rehman extends warm welcome to Mian Nawaz Sharif
Maulana Fazlur Rehman cautioned against entrusting politics to "children" (an obvious reference to Bilawal), urging institutions to stay within defined boundaries.
He underscored the need for Muslim unity in supporting Palestine as he condemned the atrocities in Gaza. He said Palestine Day to be observed next Friday would hold immense significance.