Cipher case adjourned again until Nov 23 without any proceedings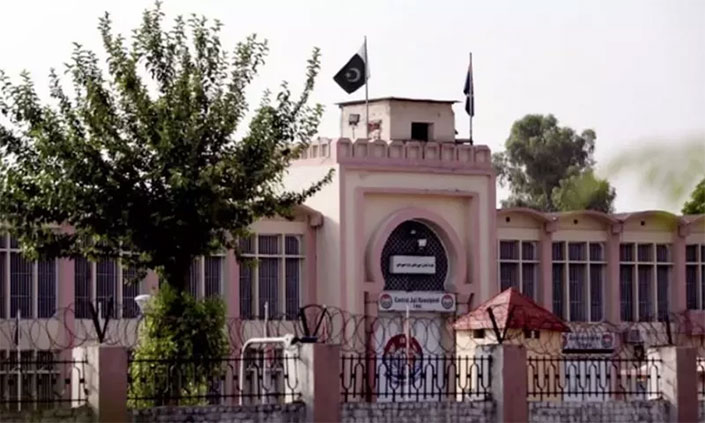 Pakistan
The cipher case hearing was held inside Adiala Jail
RAWALPINDI (Dunya News) – A special court established under the Official Secrets Act on Tuesday adjourned until Nov 23 hearing of the cipher case without any proceedings.
The cipher case hearing against the PTI chairman and former foreign minister Shah Mahmood Qureshi was held inside Adiala Jail. They appeared before judge Abual Hasnaat Zulqarnain who adjourned hearing as the Islamabad High Court has granted a stay due to intra-court appeal by the PTI chief.
Former first lady Bushra Bibi, PTI chairman's sisters and Qureshi's daughter were present in Adiala Jail.
It may be recalled the case was also adjourned on previous date of hearing without any proceedings.