Chinese ambassador calls on Bugti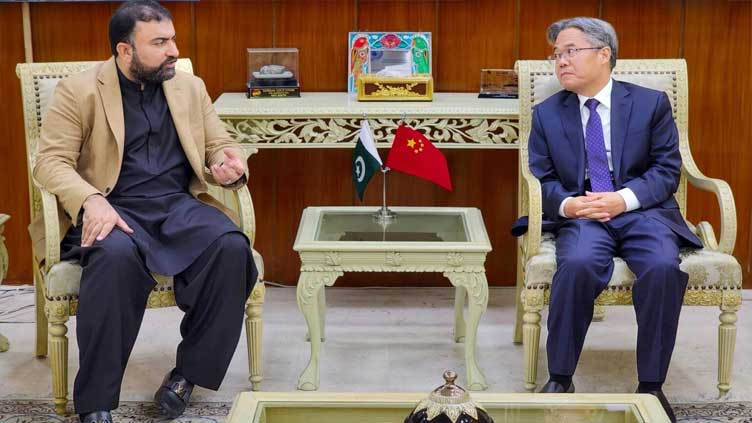 Pakistan
Chinese ambassador calls on Bugti
ISLAMABAD (APP) – Chinese Ambassador Jiang Zhaidong on Monday called on Caretaker Interior Minister Sarfraz Bugti at his office to discuss issues of mutual interest, including bilateral relations between the two countries.
During the meeting, the minister said the decades-long friendship between Pakistan and China was an example for the whole world.
He said Prime Minister Anwaarul Haq Kakar recently made a successful visit to China, which would further strengthen cooperation in various fields, including security, and the next target of the Government of Pakistan was to implement the agreements made during the visit.
The interior minister further said that Chinese President Xi Jinping's Global Security Initiative was commendable. Pakistan was ready to play an active role in all kinds of international cooperation to enhance global security, he added.
He said that all possible measures had been taken to ensure the security of Chinese citizen in Pakistan. Ambassador Zhaidong thanked the Interior Minister for providing all possible security to the Chinese citizens.
"Terrorism is a challenge but Pakistan had defeated it before and Inshallah will eradicate it completely this time too," the minister assured. The Chinese ambassador also appreciated Pakistan's role in the fight against terrorism and agreed to further enhance China's cooperation in the field of security with it.