CJP writes to president, HEC chairman for probe into IIU admin affairs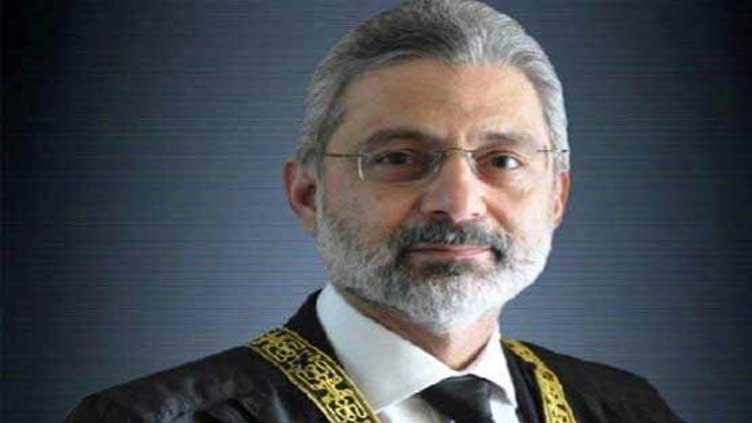 Pakistan
Says vice president of university Jumani didn't bother to reply to his two letters
ISLAMABAD (Dunya News) – Chief Justice of Pakistan Justice Qazi Faez Isa has demanded that President Dr Arif Alvi, the Federal Ministry of Education and the Higher Education Commission (HEC) chairman to hold investigation in the International Islamic University (IIU) administration affairs.
CJP Isa has written a letter to the Federal Ministry of Education and the Higher Education Commission chairman - a copy has also be sent to chief justice of the Federal Shariat Court (FSC), and the university administration. The chief justice has expressed his grave reservations over the posting of vice president Nabi Bakhsh Jamani.
The chief justice, in his letter, said the International Islamic University had lost international standards due to mismanagement. Islamic values had also disappeared in the educational facility, he stated.
CJP Isa said "The president, on my request, has called a meeting of the board members on Nov 30 after three years." The CJP added the vice president of the university Nabi Bakhsh Jumani had not bothered to reply to his two letters related to the administration of the university on Sept 22 and Oct 13.
He said no response to the letters was regrettable and reflected the vice president wanted to cover up his wrongdoings. The CJP said Nabi Bakhsh was appointed for three years but he was still in office.
He demanded that the board of trustees meeting should be convened to review the administrative matters of the university. The appointment of the vice president and his letters should also be placed before the meeting, he added.