First meeting of Faizabad sit-in commission today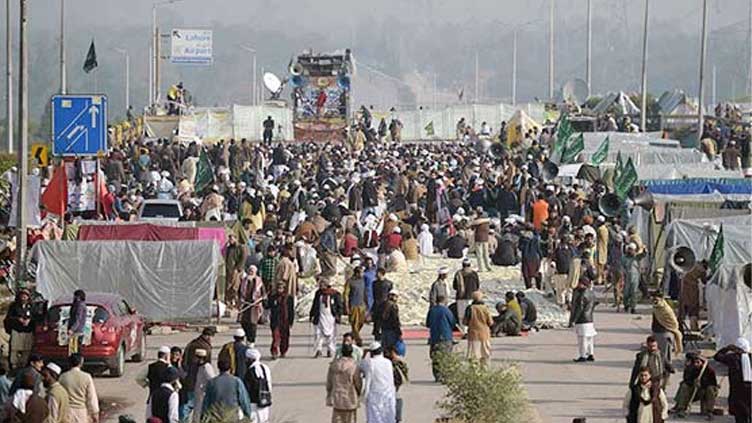 Pakistan
Former IGP Akhtar Ali Shah will chair the meeting
ISLAMABAD (Dunya News) – Faizabad sit-in commission will hold its first session today (Monday).
Head of the commission former IGP Akhtar Ali Shah will chair the meeting. Commission will make investigation into Tehreek-e-Labbaik Pakistan's (TLP's) 2017 sit-in.
Tahir Alam will not attend the meeting of three-member commission due to ailment of his mother.
It may be recalled that an unofficial meeting of the commission has already been held. This meeting was attended by two members of the commission.
The TLP had lodged a protest sin-in against amendment made in affidavit through a constitutional amendment in election bill 2017. The demonstrators had demanded of the government to sack then-law minister Zahid Hamid.
FEDERAL GOVT FORMS COMMISSION TO PROBE FAIZABAD SIT-IN
The federal government on Wednesday had formed an inquiry commission to investigate the Faizabad sit-in case and presented a notification in the Supreme Court.
A three-member bench, headed by Chief Justice Qazi Faez Isa, resumed proceedings of the case. The other two members of the bench are Justice Aminuddin Khan and Justice Athar Minallah.
Retired IGP Akhtar Ali Shah will head the commission which also has former IGP Tahir Alam and Additional Secretary (Home) Khushhal Khan as members.
During the proceedings, Attorney General for Pakistan Mansoor Awan submitted the notification before the court.