Senate to meet today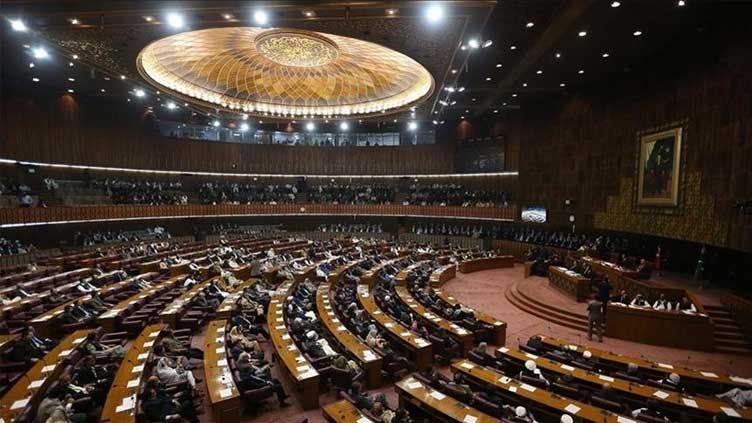 Pakistan
The House will transact private members' business in which several bills will be introduced
ISLAMABAD (Web Desk) - The Senate session will be held at the Parliament House in Islamabad on Monday (today) at 3pm.
The House will transact private members' business in which several bills will be introduced. Besides, the House will also discuss matters of national and international importance.
Also Read: Lawmakers' anger persists over hasty Senate resolution against SC's military courts verdict
Earlier in the Senate session, lawmakers belonging to various political parties continued expressing their anger over the hasty resolution passed by the upper house against the Supreme Court verdict regarding military court trial of civilians.
On the second consecutive day, the house witnessed ruckus over the resolution passed against the apex court's ruling. The senators, putting aside their differences, presented a joint front in the house as they protested the Nov 13 resolution which supported military court trials.
The protest by senators forced chairman Sadiq Sanjrani to adjourn the sitting within minutes as he failed to take up any agenda item. The two-page resolution, tabled by independent Senator Dilawar Khan, was supported only by the Balochistan Awami Party senators.
The resolution, not part of the agenda issued before the session, was tabled when majority of members were absent. The Senate chairman not only allowed Mr Khan to present the resolution but even put it for a vote without any debate, only minutes before adjourning the sitting.