Schools across Punjab to remain closed till Sunday as eye infection cases swell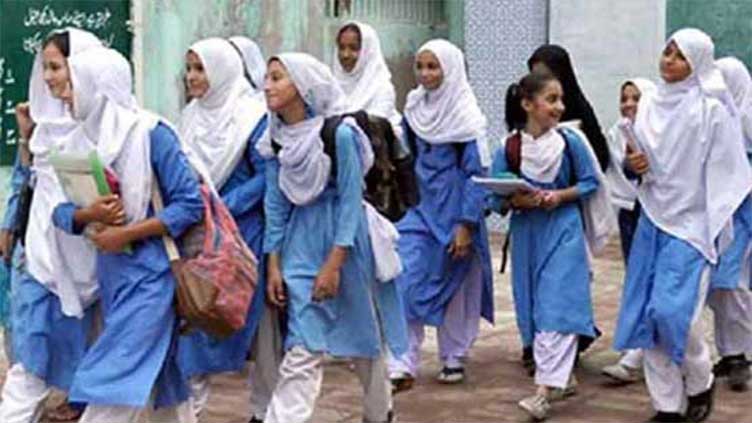 Pakistan
Punjab announces closure of schools for four days as conjunctivitis cases on the rise
LAHORE (Dunya News) – In view of the threat of conjunctivitis epidemic in the province, caretaker Chief Minister Mohsin Naqvi on Wednesday announced four holidays in private and government schools across the province from Thursday to Sunday.
As Friday is already a gazetted holiday on account of Eid-e-Milad and most institutions already have two weekly offs (Saturday and Sunday), the government has added another day to be on the safe side.
CM Naqvi paid a surprise visit to the Government Girls High School, Ravi Road, where some students complained about a lack of facilities.
Despite the government's instructions, students suffering from conjunctivitis or pink eye infection were present in the school. The chief minister expressed anger and asked the school administration to adopt precautionary measures.
He sent for the school secretary immediately and instructed him to announce holidays from Thursday to Sunday in all private and government schools of the province.
It was also decided that the affected students would not be allowed to sit in classes on Monday.
Read more: Alert issued for schools after rise in conjunctivitis cases

Around 74,220 patients have been reported across Punjab - 8,851 patients have been reported in the last 24 hours.