PTI chairman's bail plea in cipher case to be heard on Monday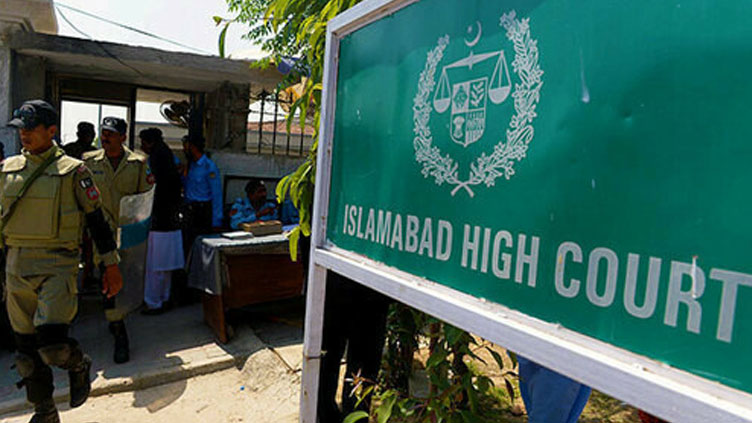 Pakistan
IHC will also hear former PM's request for shifting to Adiala Jail from Attock
ISLAMABAD (Dunya News) - The Islamabad High Court has fixed the PTI chairman's plea for bail on Monday in the cipher case.
The Islamabad High Court registrar has released the cause list for the next week in which the bail case of the PTI chairman has also been fixed for hearing.
PTI chairman's bail application in the cipher case will be heard on Monday. Hearing of the bail petition will be conducted by Islamabad High Court Chief Justice Amir Farooq. The court has issued a notice to the FIA for arguments in the case.
The special court formed under Official Secrets Act had rejected the bail application of the PTI chairman.
Meanwhile, the Islamabad High Court also fixed the petition of the PTI chief for his transfer from Attock to Adiala Jail.
The former prime minister's request will be heard in the court on Sept 25. Chief Justice Aamir Farooq will hear the petition. The PTI chairman has requested for provision of facilities and transfer to Adiala jail.
The court had reserved its decision a few days ago after the arguments on the application. The court has fixed the case for re-hearing for further explanation on some legal points.