CJP fines lawyer for wasting court time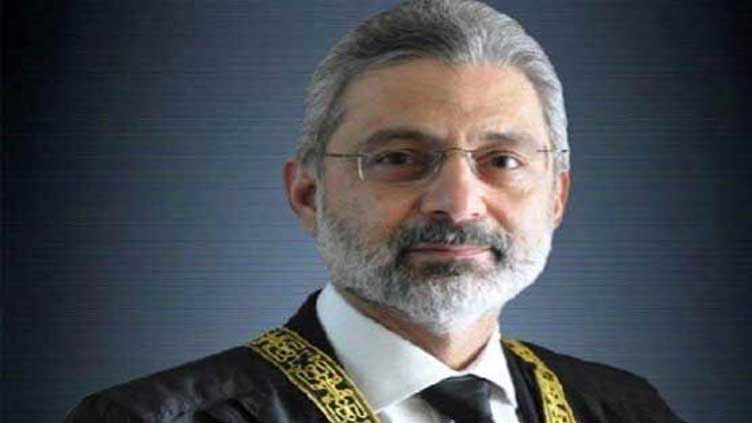 Pakistan
The amount of the fine will be deposited with a charity
ISLAMABAD (Dunya News) - Chief Justice of Pakistan Qazi Faez Isa on Thursday imposed Rs5,000 fine on a lawyer for "wasting precious court time".
The lawyer was fined by the CJP during the course of a property case. The amount of the fine will be deposited with a charity.
The chief justice remarked that the petitioner's lawyer tried to mislead the court, adding "by your action, the court has lost faith in you".
CJP Isa further said the fine amount should be deposited with a charity of lawyer's choice. The CJP then asked the lawyer to furnish the receipt to court after paying fine amount to any charity.
Also Read: Qazi Faez Isa takes oath as 29th Chief Justice of Pakistan
Justice Qazi Faez Isa had taken oath as the 29th chief justice of Pakistan on Sunday after the retirement of Umar Ata Bandial. He was administered the oath of office by President Arif Alvi during a ceremony at Aiwan-i-Sadr in Islamabad.
Caretaker Prime Minister Anwaarul Haq Kakar and Chief of Army Staff Asim Munir were also in attendance.
The ceremony began with the recitation from the Holy Quran, following which a notification of Justice Isa's appointment was read out.
The president then administered the oath to Justice Isa.