After Maryam, Shehbaz races back to London to see Nawaz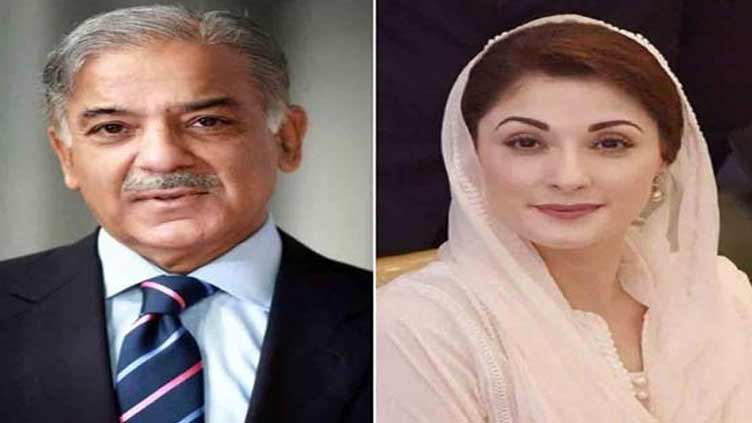 Pakistan
The former PM is going to London with an important message for his elder brother Nawaz Sharif
LAHORE (Dunya News) - Pakistan Muslim League-N President and former Prime Minister Shehbaz Sharif left for London to have an important meeting the party head.
The former PM is going to London with an important message for his elder brother Nawaz Sharif. Shehbaz Sharif will reach London via Qatar on today (Thursday) night as Nawaz Sharif has called him to London again for an important consultation.
Party sources said Shehbaz Sharif is expected to have an important meeting with Nawaz Sharif on Friday. In the meeting issues of Nawaz Sharif's return home on Oct 21, consultations on preparations for the elections and other issues would be discussed.
Party Information Secretary Maryam Aurangzeb said that Shehbaz Sharif is going to London following the direction of Nawaz Sharif and after meeting will return home soon.
Shahbaz Sharif left for London again after a two-day stay in Pakistan. Earlier, Shahbaz Sharif had stayed in London for a month.
On Thursday morning, Maryam Nawaz also left for London via Dubai and she will stay there for a week.