SNGPL to add 100 MMCFD gas by year end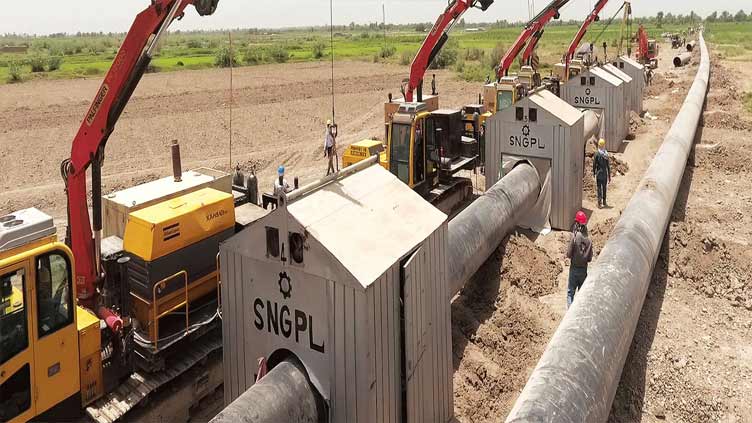 Pakistan
Company's gas losses (UFG) has reduced from 8.60% in FY 2020-21 to 8.06% in FY 2021-22
(Web Desk) – The Sui Northern Gas Pipelines Limited (SNGPL) will add upto 100 MMCFD gas volumes in the system by the end of this year.
This was disclosed in a briefing by the company officials at the Lahore Stock Exchange Plaza.
Briefing the participant including analysts, investors and shareholders, the managing director SNGPL Amer Tufail and others said the company has achieved a milestone of revenue exceeding Rs 1 trillion first time in the history.
They said the company's profitability has witnessed a reduction of 5.66% mainly due to reduction in change of ROA rate under WACC from 17.43% to 16.6% and imposition of super tax by the Federal Government.
Moreover, the officials highlighted that the company's gas losses (UFG) has reduced from 8.60% in FY 2020-21 to 8.06% in FY 2021-22.
Highlighting the energy sector's situation, Management of the Company informed that due to depleting indigenous gas resources, RLNG now has approx. 50% share in gas supplies which may continue to increase depending upon supply and demand situation in the Country.
The officials appreciated the efforts of the government with the help of which it is expected that upto 100 MMCFD gas volumes would be added in the system by the end of this year.
MD SNGPL said that amongst the new discoveries, gas from Wali well has already been added in the company's network while indigenous gas from Shewa well is likely to be injected at the end of the current year.

Sharing future outlook of the company, the company's Management said that the company is weighing in on transforming from "Natural Gas Utility" into "Energy company, over the period of next 5 years. Over a period of times, company aims to Protect its Core by implementing various initiatives; Achieve Excellence in business operations; and Grow smarter and maintain its position in the energy sector by investing in right resources and pursuing new business opportunities.
Senior Management of the company including Faisal Iqbal, CFO; Syed Jawad Naseem, SGM (BD); Qaisar Masood, SGM (Distribution); and Imtiaz Mehmood, company Secretary were also present on the occasion.
The session was attended in large numbers by the analysts, investors and shareholders in person and over Zoom.