Google shares doodle reminding Pakistan about general elections due this year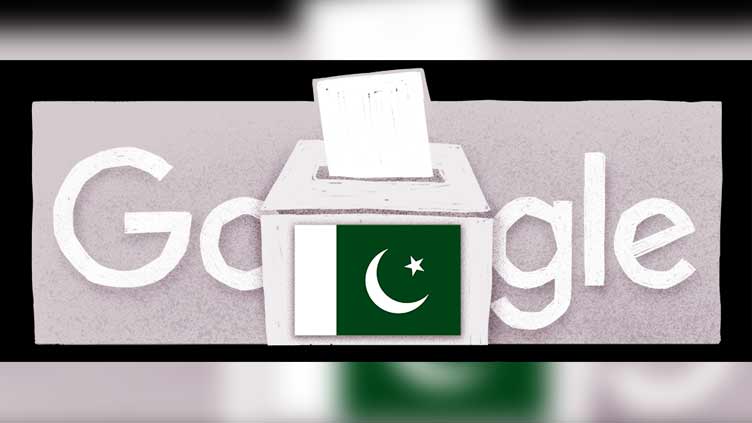 Pakistan
The tenure of current assembly is set to end on Aug 13 this year
LAHORE (Web Desk) – Google has reminded the people of Pakistan that the general elections in the country are scheduled to be held this year amid ongoing political and economic tension.
The google shared a new doodle that features a ballot box with a Pakistani flag on it. When a user taps the doodle, a message pops up stating: "Pakistan National Election 2023".
The last general elections in the South Asia country were held in 2018 when the PTI came into power with support of some allies. The PTI chief was ousted from the prime minister's office by the then joint opposition through a no-confidence vote in April 2022.
Since then, the Pakistan Democratic Movement-led (PMD) coalition government has been ruling the country. The tenure of the current assembly is set to end on Aug 13 this year. As per the rules, general elections should be held within 60 days of the completion of the National Assembly's term but the period could be 90 days if the assembly is dissolved before the expiry date.
The PTI chief, earlier this year, dissolved the Punjab and Khyber Pakhtunkhwa assemblies, calling for the snap elections. However, the ruling coalition is of the view that elections should be held simultaneously in government and provincial assemblies.
The current government has rejected the calls made by the PTI chief for snap elections in the country as it wants to fix the economy which, it claims, suffered setback due to poor policies of the previous government.