Pindi Bhattian: Five burnt alive as car catches fire after accident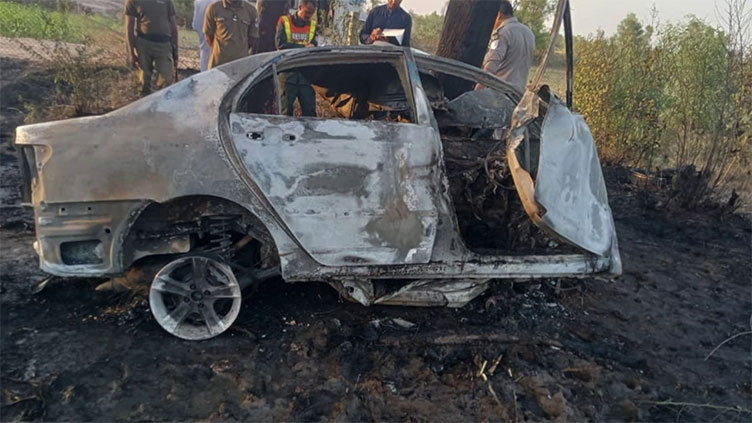 Pakistan
Motorway police and rescuers reached the spot and shifted the bodies to THQ Hospital Pindi Bhattian.
PINDI BHATTIAN (Dunya News) – At least five people were killed when an over-speeding car rammed into a roadside tree near Pindi Bhattian rest area at the Lahore-Islamabad Motorway (M-2) on Wednesday.
According to Motorway Police, soon after smashing into the roadside tree the vehicle caught fire and all the five persons on board, who were on their way to Lahore from Sargodha were burnt alive.
Motorway police and rescuers rushed to the spot and shifted the bodies to Tehsil Headquarters (THQ) Hospital Pindi Bhattian. Rescue sources informed that the deceased were identified as Ali Mehdi, Rehmat Ullah, Ali Khan, Nishan Haider and Sajid Ali.