Jibran Nasir returns home, confirms family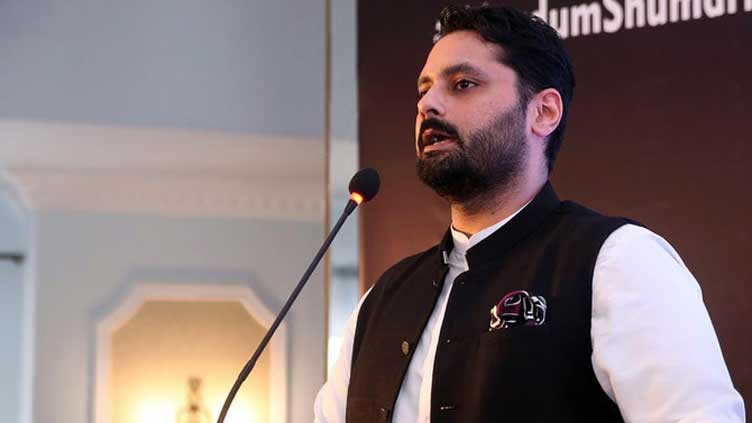 Pakistan
MQM's Subzwari confirms return
KARACHI (Dunya News) – Prominent lawyer and activist Jibran Nasir returned home after almost a day-long "absence", said police on Friday night.
Police said his family confirmed his return, adding that a team of police would call on Mr Nasir shortly. "They will get information on where he had been taken [after absence]," police added.
Taking to Twitter, he wrote, "I am back safe owing to prayers and efforts of friends and colleagues especially journalists, lawyers and bar councils, civil society, and politicians. The struggle that kept you stand by me will continue".
— M. Jibran Nasir (@MJibranNasir) June 2, 2023
MQM's Faisal Subzwari confirmed the development on Twitter writing, "He's back, thank God".
— Faisal Subzwari (@faisalsubzwari) June 2, 2023
Earlier, Mr Nasir was "picked up" by a group of unidentified people in Karachi on Thursday night, his wife Mansha Pasha said in a video message.
Ms Pasha, an actress, said they were returning home after having a dinner when a white Vigo vehicle stopped their car. He said almost 15 people, who were carrying pistols, forcibly took away her husband.
"I would want you all to raise your voices and pray that my husband comes back soon," she said.
The development shocked several celebrities as they have called for the immediate release of the rights activist.
Actor Osman Khalid Butt called for his release. Taking to Twitter, he wrote: "May we see you back home soon - and safe, brother".
— Osman Khalid Butt (@aClockworkObi) June 1, 2023
Director Sharmeen Obaid Chinoy also condemned the arrest and wrote on her Instagram Story, saying, "There is no one left…they have silenced everyone."
Feminist rights movement Aurat March also demanded the release of Mr Nasir. "We strongly condemn his abduction (which is a clear violation of citizen rights) & urge the govt & LEAs to ensure his immediate + unconditional safe release," it wrote on Twitter.
Meanwhile, the group has announced a protest outside the Karachi Press Club today (Friday) at 4pm.
"Please join us outside the Karachi Press Club today at 4 PM as we protest alongside Jibran's family and friends for his immediate release," the group asked the people.
— Aurat March - عورت مارچ (@AuratMarchKHI) June 2, 2023
Meanwhile, police have registered a case against unidentified people on the complaint of Mr Nasir's wife Mansha Pasha.