CJP Bandial, Justice Isa dispel impression of split in judiciary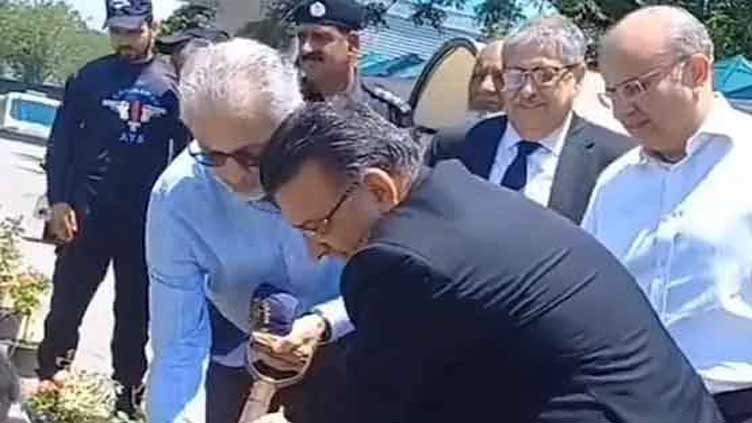 Pakistan
Judges take part in tree plantation drive together
ISLAMABAD (Dunya News) – Chief Justice Umar Ata Bandial and Justice Qazi Faez Isa, the senior puisne judge of the Supreme Court, on Friday took part in a tree plantation drive together.
Both the judges reportedly had a pleasant exchange on the occasion. CJP Bandial said, "May Allah bless the institution of judiciary and all other institutions too".
The plantation drive also saw the participation of other SC judges including Justice Mansoor Ali Shah and Justice Athar Minallah.
Division within the judiciary had become the talk of the town in recent times due to some verdicts issued by the CJP-Bandial led SC bench, especially after the PTI chief dissolved the Punjab and KP assemblies to pressurise the PDM-led government to hold snap elections.
As the CJP Bandial-led SC bench ordered the elections in Punjab on May 14, brawl between the government and the PTI intensified as the government took to the National Assembly floor to enact a law aimed at curtailing the powers of the chief justice. Afterwards, Justice Isa was seen in the NA on the platinum jubilee of the constitution of Pakistan, making people think of the ensuing division within the judiciary.
Though the apex court, in a press release, rebutted the claims of viewpoint of division, the political temperature was never seen going down on this front.
Today, both the judges took part in the tree plantation drive together to dispel the impression of fissures within the judiciary.