Zille Shah murder: PTI chief's bail extended till June 6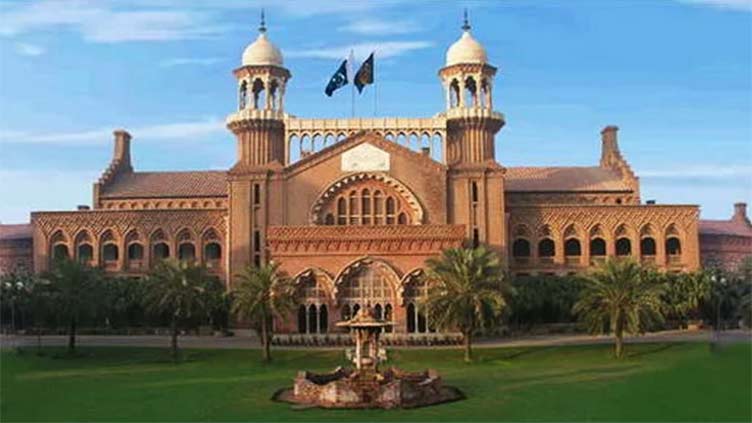 Pakistan
The court ordered the investigating officer to record the statement of the suspect after the hearing
LAHORE (News Desk) – The Lahore High Court (LHC) on Friday extended the bail of the PTI chief in the Zille Shah murder case till June 6.
Justice Anwarul Haq Pannun ordered extension while hearing the bail petition of the former prime minister. Earlier, the LHC had granted him bail till June 2.
At the outset of the proceedings, the judge asked the investigating officer whether the suspect had been made a part of the investigations into the murder to which the latter replied in the negative. The court ordered the officer to record the statement of the suspect after the hearing.
Justice Pannun ordered the officer to ask him whatever questions he wanted to.
The state counsel argued that the statement could not be recorded in the presence of the petitioner's lawyers.
The judge inquired the petitioner was he ready to answer the questions the officer ask, and he replied in the affirmative. Subsequently, the court extended his bail till June 6.
Later, the ex-premier recorded his statement.
ATC
Prior to the high court hearing, the PTI chief appeared before an anti-terrorism court (ATC) for bail in cases linked to May 9 violence. On May 19, Judge Ijaz Ahmad Buttar had granted bail to the former prime minister in the three cases till June 2.
As the hearing started, the judge directed the PTI chief to come to the rostrum and asked him why he was not joining the probe. The PTI chairman told the judge that there were threats to his life.
His counsel Salman Safdar said his client was ready to join the probe but requested that all the cases be fixed for hearing on the same day. He requested that all the cases be fixed for hearing on June 20 and assured the court that his client would join the probe.
Subsequently, Judge Buttar allowed him to go and said the order would be issued later in the day.