Security forces eliminate two terrorists in North Waziristan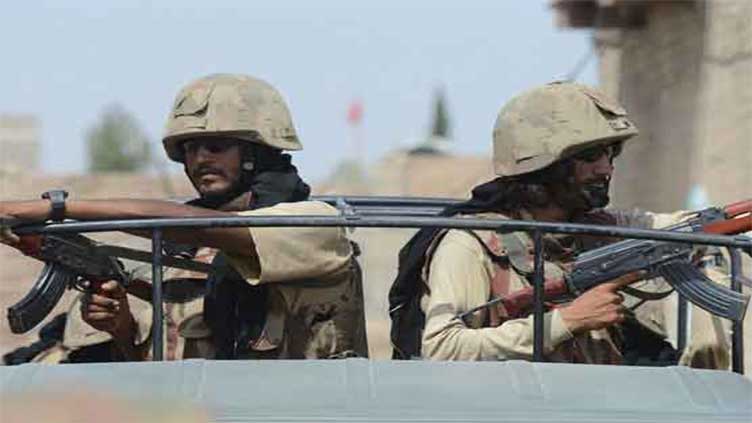 Pakistan
Security forces conducted a successful intelligence-based operation in North Waziristan's Dossali
RAWALPINDI (Web Desk) - Security forces conducted a successful intelligence-based operation in North Waziristan's Dossali area on Wednesday, resulting in the elimination of two terrorists, according to the Inter-Services Public Relations (ISPR). The operation was launched after receiving reports of terrorist presence in the area.
During the operation, a fierce exchange of fire ensued between the security forces and the terrorists, ultimately leading to the killing of two militants.
The slain terrorists were found to be actively involved in terrorist activities against security forces and the targeted killing of innocent citizens. Weapons and ammunition were recovered from their possession.
The area is currently being sanitized to eradicate any remaining terrorists who may pose a threat to the region. Local residents have shown their support for the operation and expressed their commitment to eliminating the menace of terrorism.
In a separate incident, a soldier providing security to a polio team was martyred during an attack by terrorists in North Waziristan's Spinwam area, according to another statement by the ISPR.
The attack occurred on May 31, 2023, when terrorists attempted to disrupt an ongoing polio campaign by opening fire on the team members.
The security personnel assigned to protect the polio team promptly engaged the terrorists, ensuring the safety of all team members who were then safely evacuated.
However, during the exchange of fire, Sepoy Saqibur Rehman, a 25-year-old resident of Mardan district, sacrificed his life in the line of duty, embracing martyrdom.
The area is being thoroughly sanitized to eliminate any terrorists who may be hiding in the vicinity, and the ISPR emphasized that the security forces of Pakistan remain resolute in their determination to eradicate terrorism. Such sacrifices by brave soldiers only strengthen their resolve.