Zardari in Lahore to net PTI deserters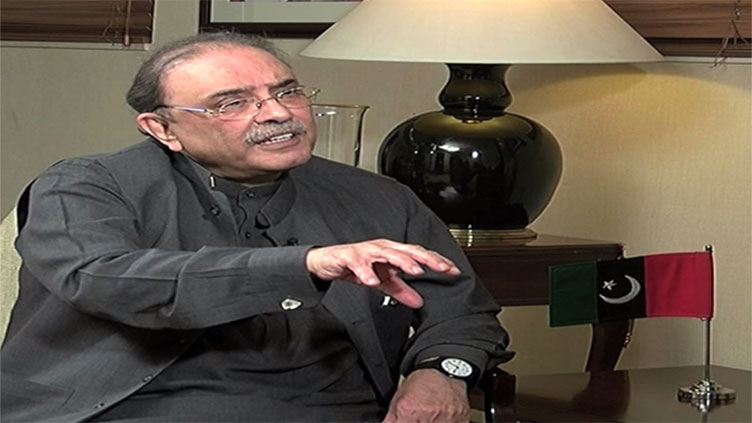 Pakistan
Zardari is expected to stay in the city for three days during which he will hold important meetings
LAHORE (Dunya News) – Pakistan Peoples Party (PPP) co-chairman and former president Asif Ali Zardari reached Lahore on Tuesday and is expected to stay in the city for three days during which he will hold important meetings, Dunya News reported.
According to sources, the PPP co-chairman reached Lahore by a chartered flight from Dubai. He is scheduled to meet several political leaders, including Pakistan Muslim League-Quaid (PML-Q) chief Chaudhry Shujaat Hussain, during his stay in Lahore.
Asif Zardari is expected to hold consultations with Chaudhry Shujaat Hussain and other political leaders regarding upcoming general elections in the country, sources said. He will participate in a ceremony at the residence of former Punjab governor Makhdoom Syed Ahmed Mahmood during which several political figures, mostly Pakistan Tehreek-e-Insaf deserters, from central and south Punjab will formally announce their joining the PPP, said sources.
Sources further informed that Asif Zardari, along with provincial presidents of the PPP, would hold a press conference to highlight the current political situation in the country.