Punjab IG denies ill treatment of women in custody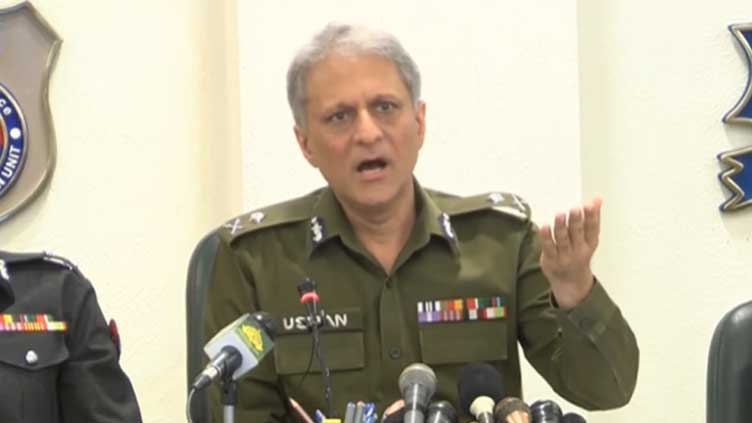 Pakistan
Women interrogated only by lady police officers, says Punjab IG
LAHORE (Dunya News) – Punjab Inspector General of Police Usman Anwar on Tuesday denied the allegation that the detained women were being ill-treated.
Addressing a press conference, Mr Anwar said women were interrogated only by lady police officers in custody. He took a swipe at those who spread the lie that the women released from prison had cuts and bruises on their bodies.
Mr Anwar said, "There is a lady gynaecologist, a lady physicist and another lady doctor in the jail. The washrooms of women are also separate". "The state is responsible, the country knows what to do. We are going to protect our institutions and facilities, but we will not let human rights be violated," he added.
On Monday, Information Minister Marriyum Aurangzeb asked Pakistan Tehreek-e-Insaf (PTI) Chairman Imran Khan to provide proof of his claims in connection with the alleged mistreatment of women workers and members of the party.
Describing Mr Khan's claims as a "new lie", Ms Aurangzeb said, "Such a grave accusation cannot be tolerated."