PM Shehbaz, FM Bilawal discuss political situation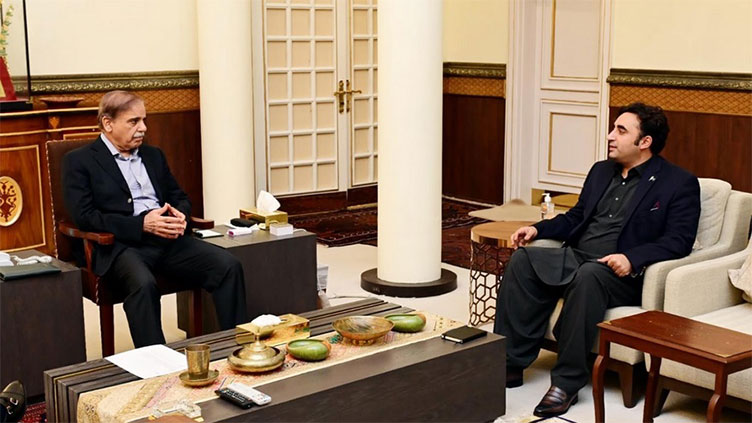 Pakistan
PM appreciated foreign minister for exposing false propaganda of India on Kashmir all over the world
ISLAMABAD (Dunya News) - Prime Minister Muhammad Shehbaz Sharif on Thursday met Minister for Foreign Affairs Bilawal Bhutto-Zardari and held a detailed consultation on the present political situation in the country.
The prime minister appreciated the foreign minister for exposing all over the world the false propaganda of India on Kashmir and its condemnable attempt to give a wrong impression to the world by calling the recent meeting of G20 in the occupied valley.
He also praised Bilawal Bhutto for effectively espousing the aspirations of Kashmiris during his address to the Legislative Assembly of Azad Jammu and Kashmir.
Kashmir issue was the unfinished agenda of partition of the subcontinent, he said, adding the nefarious attempts of India to claim the occupied Kashmir as its part would never succeed.