Grateful salute: COAS presents Rs25 million to families of ICT police martyrs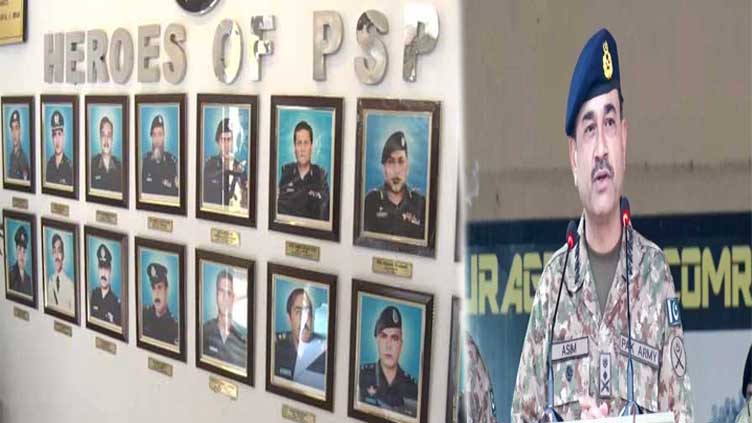 Pakistan
The force acknowledges that no amount of compensation can truly repay the immeasurable sacrifices
ISLAMABAD (Dunya News) – In a heartfelt gesture, Chief of Army Staff (COAS) Syed Asim Munir has generously donated Rs 25 million to the martyrs of the Islamabad Police force. This gracious gift is intended to honor the sacrifices made by these brave individuals and will be distributed among their heirs.
The Islamabad Police has taken the initiative to extend their gratitude to the COAS for his benevolent contribution. Letters have been dispatched to the relatives of the martyrs, informing them about the generous donation.
— Islamabad Police (@ICT_Police) May 25, 2023
The force acknowledges that no amount of compensation can truly repay the immeasurable sacrifices made by these martyrs in the line of duty.
The presentation of this humble offering is scheduled to take place on the solemn occasion of May 25, recognized as Martyrs Day throughout Pakistan.
This day serves as a poignant reminder of the bravery and dedication displayed by those who have laid down their lives in service to the nation.
The Islamabad Police expresses deep gratitude to Chief of Army Staff Syed Asim Munir for his unwavering support and generosity. This act of kindness not only acknowledges the sacrifices of the fallen heroes but also strengthens the bond between the army and the police, who work tirelessly to maintain peace and security in the capital city.
The donation from the COAS will undoubtedly provide some solace and financial support to the families of the martyrs, who have endured immense loss and hardship.
The selflessness and solidarity demonstrated by this gesture reflect the nation's collective commitment to honoring the sacrifices of its heroes and standing united in the face of adversity.