Eight Pakistani Umrah pilgrims die in Makkah hotel fire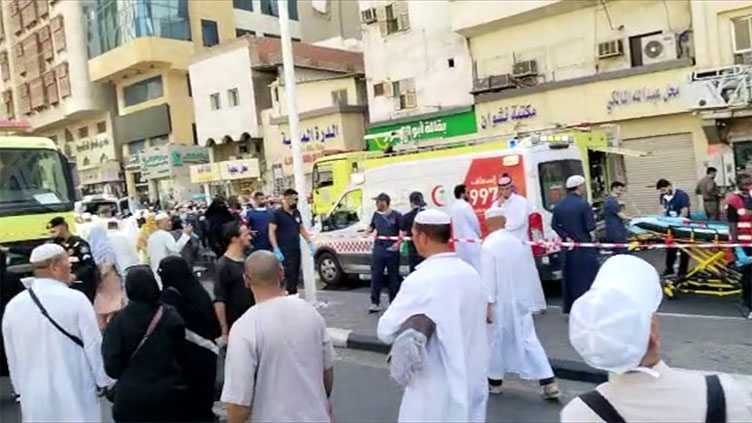 Pakistan
The Pakistani Mission in Jeddah has initiated relief efforts in collaboration with local authorities
ISLAMABAD (Dunya News) – Eight Pakistani Umrah pilgrims were killed and six others were wounded when a fire broke out at a hotel in Makkah on Friday, Dunya News reported.
The Pakistani Mission in Jeddah initiated relief efforts in collaboration with local authorities, aiming to provide support to the victims and their grieving families.
According to sources, two of the deceased belonged to Kasur and two were from Vehari.
Foreign Office confirmation
Meanwhile, the Pakistan Foreign Office on Friday confirmed that eight Pakistanis were killed and six others injured in an unfortunate fire incident in a hotel in Makkah.
In response to media queries regarding casualties in the fire incident in a hotel in Makkah, the Foreign Office spokesperson said, "We have reports of 8 deaths and 6 injured Pakistanis in the incident. Our Mission in Jeddah is in contact with local authorities to provide relief to the victims and their families."
After the incident, Prime Minister Shehbaz Sharif also expressed deep sorrow over the death of pilgrims.
Also, Sindh Governor Kamran Tesori also expressed grief at the incident and said he stood by the breaved families.
— Kamran Tessori (@KamranTessoriPk) May 19, 2023