Maryam mocks PTI, accuses them of hiding out of fear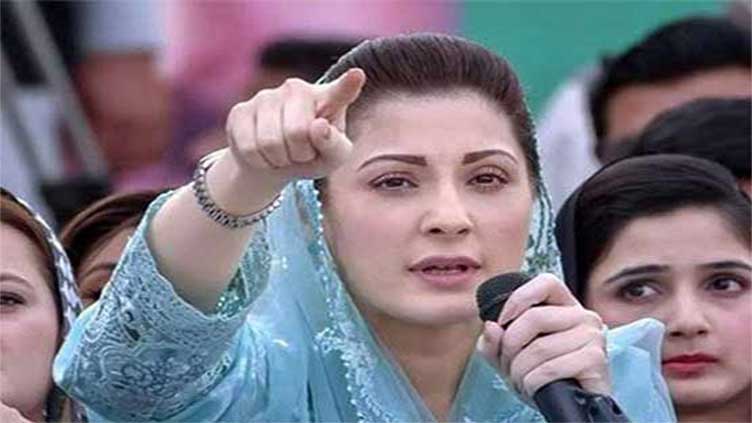 Pakistan
Maryam Nawaz lambasts PTI for evasive actions
Lahore (Dunya News) - Pakistan Muslim League-Nawaz (PML-N) senior vice-president Maryam Nawaz launched a scathing attack on Pakistan Tehreek-e-Insaf (PTI) on Tuesday, accusing them of hiding out of fear and making a mockery of the revolutionary spirit.
In a tweet, Maryam Nawaz expressed her opinion, stating that she witnessed, heard and read about political leaders and workers who fearlessly faced arrests, made significant sacrifices, and endured irreparable losses for their cause.
— Maryam Nawaz Sharif (@MaryamNSharif) May 16, 2023
She contrasted their bravery with what she saw as PTI's cowardice and evasiveness.
Taking a sarcastic tone, the PML-N leader highlighted that the PTI was a "revolutionary" party that was etching a new chapter in history, one filled with instances of plastered legs, buckets placed on heads, reliance on wheelchairs, hiding in bathrooms, and courtrooms, all out of the fear of being apprehended.