Punjab govt identifies 84 miscreants involved in May 9 riots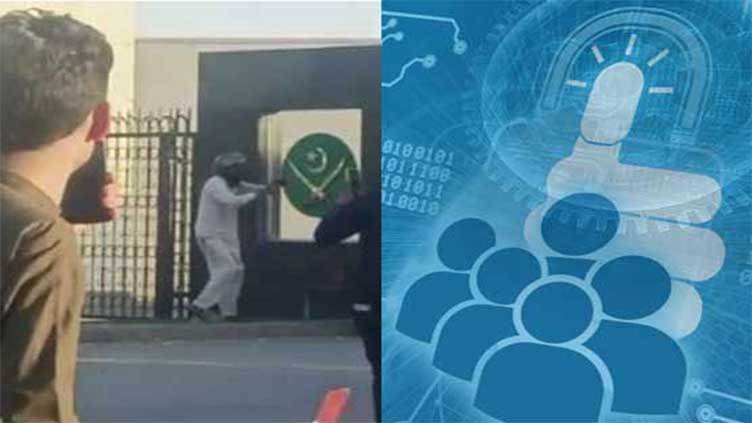 Pakistan
1,173 pictures of miscreants aid Punjab govt's investigation
LAHORE (Dunya News) – In a major development following the May 9 tragedy, the Punjab government has successfully identified 84 individuals allegedly involved in arson and vandalism during PTI protests, according to the National Database and Registration Authority (NADRA).
The Punjab government, in collaboration with NADRA, has completed the process of identifying 84 culprits from the vast NADRA database. Initially, the government had submitted data of 166 individuals to NADRA for identification, and the results have provided crucial information about the identified persons.
Sources reveal that the Punjab government received various pieces of information related to 281 individuals from concerned citizens.
This valuable input allowed authorities to gather evidence and identify potential suspects. In a significant show of public cooperation, a staggering 1,173 pictures of miscreants were submitted to the government.
It has been noted that the majority of information against the alleged miscreants was shared through WhatsApp, indicating the widespread use of the platform for reporting and providing evidence.
Additionally, a significant number of individuals were identified through social media links, showcasing the power of digital platforms in aiding investigations.
The identification of these 84 individuals marks a significant breakthrough in the ongoing investigation into the May 9 tragedy, which caused extensive damage to public and private property.
The Punjab government, in collaboration with law enforcement agencies, is now expected to take necessary legal action against the identified individuals.
The Punjab government encourages citizens to continue sharing any relevant information they may have, as it remains committed to maintaining law and order in the province.
As the investigation unfolds, authorities are likely to intensify efforts to bring all those responsible for the May 9 tragedy to justice, ensuring that such incidents are prevented in the future and that peace and security are upheld in the region.