Elahi vows to continue protests until release of Imran Khan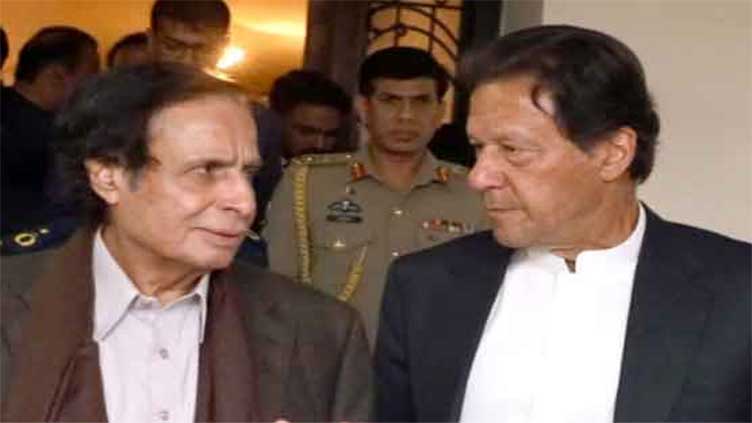 Pakistan
Elahi condemns arrest of Imran Khan
LAHORE (Dunya News) - The arrest of Pakistan Tehreek-e-Insaf (PTI) chairman Imran Khan has stirred up a political storm in the country. The PTI president Chaudhry Parvez Elahi consulted PTI vice chairman Shah Mehmood Qureshi on the current political situation just before the latters arrest on Wednesday.
Speaking on the occasion, Mr Qureshi said that Imran Khan, the PTI chairman, resides in the hearts of the people and is the only politician who is popular in all four provinces. He further added that the brutal arrest of Imran Khan was done to please Nawaz Sharif, and the entire country is in chaos today.
Mr Elahi also expressed his displeasure over the arrest of Imran Khan and said that God's rod is silent, but justice will be done one day.
He stated that Imran Khan is a personality of international fame, and the heads of the whole world have condemned his arrest. Until the release of Imran Khan, the PTI will continue its peaceful protests.
PTI supporters have taken to the streets to demand the release of their leader. Many PTI leaders have accused the government of using force to suppress their voices.
The situation remains tense in the country.