German ambassador expresses concern over Imran's arrest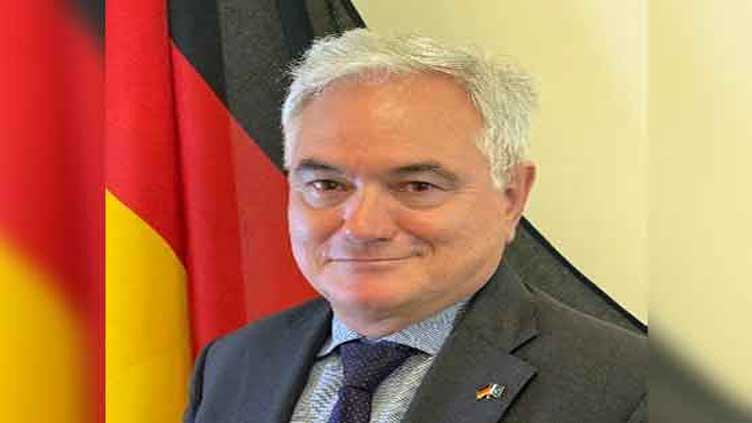 Pakistan
Ambassador advises everyone to maintain peace
ISLAMABAD (Dunya News) – German Ambassador to Pakistan expressed his views on the arrest of former Prime Minister Imran Khan.
In response to the arrest of the former prime minister of Pakistan Imran Khan, the German ambassador to Pakistan, Alfred Granz, shared his thoughts on Twitter.
Expressing concerns over the images of Imran Khan's arrest, the ambassador emphasized the importance of maintaining the highest standards of the rule of law and avoiding any overstatement during court proceedings.
Granz also advised everyone to remain calm and maintain peace for the advancement of Pakistan while endorsing a joint effort toward growth through talks.