Citizen demands legal action against Karachi administrator after Noor Jehan's death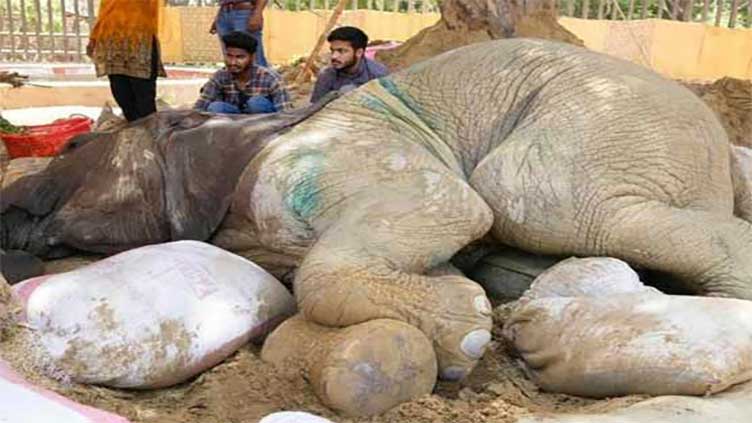 Pakistan
Noor Jahan, the 32-year-old elephant, died on April 22.
KARACHI (Dunya News) – A citizen has submitted a request for legal action against the administrator of Karachi and the zoo administration following the death of Noor Jahan the elephant in the zoo. The application was submitted on Sunday at the Garden police station.
Advocate Imran Aziz, who submitted the application, cited Section 289 PPC, which stipulates that the death of an elephant due to administrative negligence in a zoo can result in up to seven years of punishment.
The lawyer expressed his deep sorrow at the elephant's demise and called for action against those responsible.
Noor Jahan, the 17-year-old elephant, died on April 22.
The incident has sparked outrage among animal rights activists and concerned citizens who have raised questions about the conditions in which the animals were kept at the Karachi Zoo.