President Alvi forwards Fawad's letter to PM over legitimacy of caretaker govts in Punjab, KP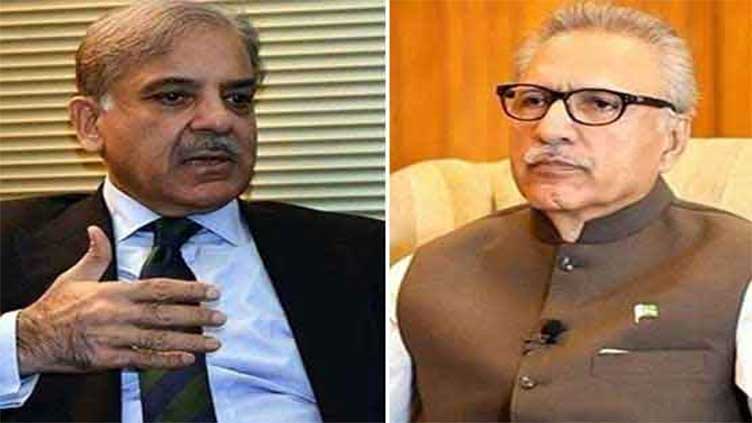 Pakistan
Mr Chaudhary's letter pointed out issues regarding the legality of the interim setup
ISLAMABAD (Dunya News) - President Dr. Arif Alvi has raised concerns over the legitimacy of the caretaker governments in Punjab and Khyber Pakhtunkhwa for more than 90 days, in a letter sent to Prime Minister Shehbaz Sharif.
The President's letter came in response to former Federal Minister Fawad Chaudhary's concerns over the interim setup in the two provinces.
Mr Chaudhary's letter pointed out issues regarding the legality of the interim setup, as the interim governments in Punjab and Khyber Pakhtunkhwa have completed their term.
According to Mr Chaudhary, there is no mention in the constitution of continuing or extending the fixed period of the interim setup.
The caretaker governments, as per Article 224 of the constitution, provide support to the Election Commission to conduct elections in a free, fair, and honest manner as per the constitution and law.
President Alvi's letter to the Prime Minister asked for consideration of the issues raised by Mr Chaudhary and stressed the importance of democracy stability and the supremacy of the constitution.
The letter comes amid concerns about the upcoming general elections and the role of caretaker governments in ensuring free and fair polls.