Govt again sends judicial reforms bill to President Alvi for assent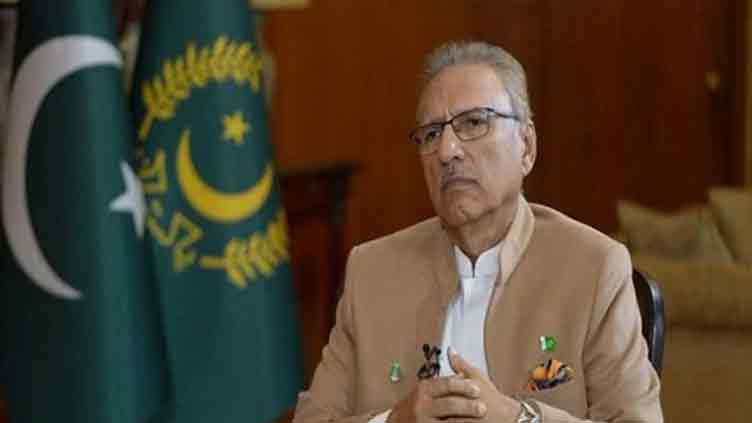 Pakistan
On April 8, the president had returned the bill to parliament unsigned
ISLAMABAD (Dunya News) – The federal government on Tuesday sent the Supreme Court (Practice and Procedure) Bill, 2023, to President Arif Alvi again for assent after it was approved in a joint session of the parliament.
The bill aims at curtailing the powers of the chief justice of Pakistan regarding taking suo motu notice under clause (3) of Article 184 of the Constitution. If the bill is signed into law by the president, it will give the power of taking suo motu notice to a three-member committee comprising senior judges including the chief justice.
It further states any matter invoking exercise of original jurisdiction under clause (3) of Article 184 of the Constitution shall be first placed before the committee for examination and if the committee is of the view that a question of public importance with reference to enforcement of any of the fundamental rights is involved, then it shall constitute a bench comprising not less than three judges of the apex court, which may also include the members of the committee for adjudication of the matter.
As per the Constitution, if the president does not sign the bill within ten days, assent will be deemed to have been given.
A day earlier, Federal Law Minister Azam Nazir Tarar tabled the bill in the joint session of parliament to reconsider it in line with the president's letter.
Speaking on the occasion, the minister said the opposition showed ignorance over the matter, adding that the president left a negative comment on parliament's prerogative to legislate. "Mr Alvi should have avoided this," he added.
On April 8, President Alvi had returned the bill for reconsideration to parliament, stating that the legislation "prima-facie travels beyond the competence of the Parliament and can be assailed as a colourable legislation".