President Alvi not honouring his office, says PM Shehbaz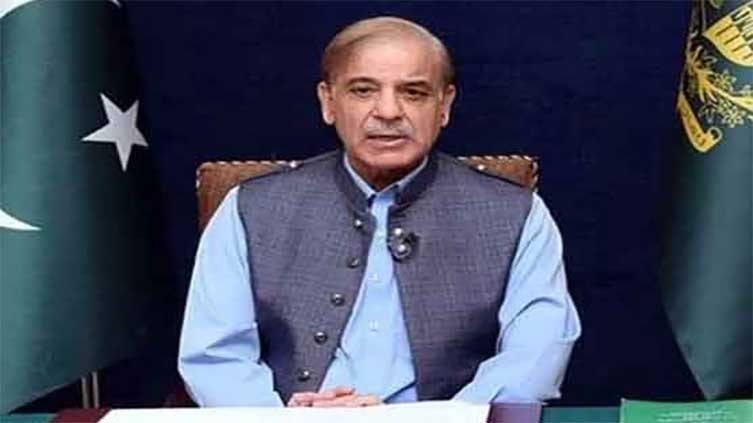 Pakistan
The government has criticised the move, whereas PTI sees it as a commendable defiance
ISLAMABAD (Dunya News) – Prime Minister Shehbaz Shareef has shown his grave concern on President Arif Alvi's refusal to give assent to Supreme Court Bill and sending it back to parliament for reconsideration.
Talking to twitter, PM showed his disapproval for President's step to return the bill to Parliament for reconsideration and said that President has once again proved that he is acting as a member of Pakistan Tehreek-e-Insaaf.
The PM further said, working a s a member of PTI is not honouring President's office and he has once again provide that he can subside his constitutional duties to serve Imran Niazi.
President Alvi returning the Supreme Court Bill duly passed by Parliament is most unfortunate. Through his conduct, he has belittled the august Office by acting as a worker of the PTI, one who is beholden to Imran Niazi more than the Constitution & demands of his Office.

— Shehbaz Sharif (@CMShehbaz) April 8, 2023
The President has utilised his powers conferred on him by the article 75 of constitution of Pakistan. According to him, the bill the bill is not compiled well and could be challenged in courts immediately after its promulgation. Hence, Parliament should reconsider it.
The Parliament, on the other hand, plans a joint session on Monday where the bill will be re-tabled. After the second approval, the bill will be promulgated after 10 days even if President rejects to do so.
The President took stance that article 191 allows Supreme Court to formulate and regulate their own procedures and any intervention in this authority can compromise the freedom of Judiciary.
Also, PPP leader Sherry Rehman raised her concern during a press conference, President should not try to school the Parliament about legislation, he has always seen the Parliament's bills from a prism of his party. She also accused that the President has been running his office as an ordinance factory from last three and a half years.
Moreover, Hafiz Hamdullah has said that President has deviated from the constitution by not promulgating the bill and he always acts as a spokesperson of Imran khan from President's house. The President is attacking the very Parliament that rose him to this position, he added.
However, the PTI leaders have lauded the President's step and said that only the Supreme Court will decide the matters regarding their procedure. The government should not make legislation on the whims of certain people. The real issue is not the formation of bench, but the conduct of election within 90 days, said Fawad Chaudhary.