FM seeks global cooperation to overcome economic, climate challenges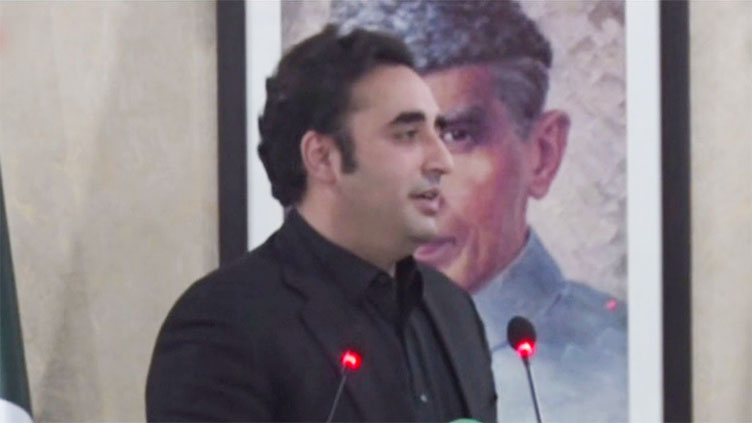 Pakistan
Bilawal thanked the international community for extending support to Pakistan during recent floods.
ISLAMABAD (Dunya News) - Foreign Minister Bilawal Bhutto Zardari on Thursday said the international community needed to work together to overcome challenges caused by the climate catastrophe, Covid-19 pandemic, tough economic conditions and heightened geopolitical tensions.
He was speaking at an Interfaith Iftar dinner hosted in honour of the diplomatic corps here at the Ministry of Foreign Affairs.
Islamabad-based ambassadors, high commissioners and heads of missions representing countries from both predominantly Muslims and non-Muslims, joined the Iftar.
Minister of State for Foreign Affairs Hina Rabbani Khar, National Assembly Speaker Raja Pervez Ashraf, Foreign Secretary Asad Majeed Khan, ministers and parliamentarians attended the event.
Speaking on the occasion, FM Bilawal Bhutto extended greetings to the guests on the blessed month of Ramazan.
Pakistan, he said, was facing the consequences of the devastation of climate change followed by the economic challenges in the wake of Covid-19 pandemic.
He said the government had the monumental task of reconstruction and rehabilitation of people affected by the floods. The government was making consistent efforts to extend assistance to the least fortunate at the bottom of the social pyramid, he remarked.
He thanked the international community for extending support to Pakistan during the recent floods.
Bilawal stressed efforts to adopt a collective strategy to provide economic support to the poor, especially the women.
He mentioned that the Benazir Income Support Programme was the most effective mean to provide financial assistance to the downtrodden in the country.
Dean of Diplomatic Corps to Pakistan Atadjan Movlamov emphasized the significance of interfaith communication for global peace and harmony.
The members of the diplomatic corps appreciated the gesture of the Foreign Ministry in holding the Iftar with the concept of interfaith harmony.