IHC reserves verdict on admissibility of Tyrian White case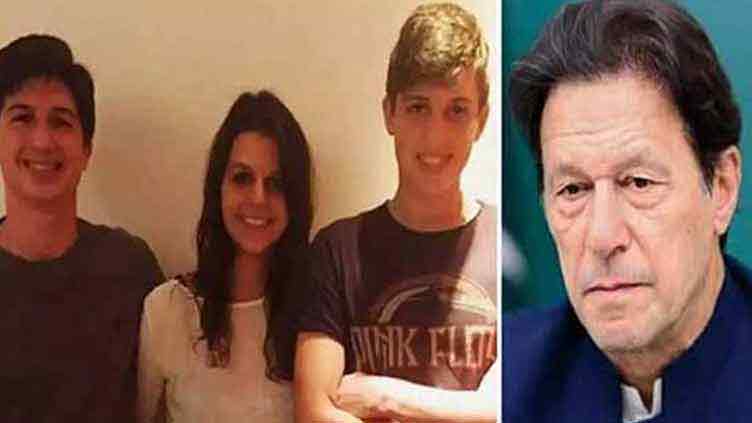 Pakistan
ECP lawyer tells court the electoral body had rejected identical cases over lack of evidence
ISLAMABAD (Dunya News) – The Islamabad High Court (IHC) on Thursday reserved a verdict on the admissibility of a petition seeking Imran Khan's disqualification "for concealing his alleged daughter Tyrian White's name in the nomination papers".
A larger bench of IHC comprising Chief Justice Aamer Farooq, Justice Mohsin Akhter Kayani and Justice Arbab Muhammad Tahir reserved the verdict after hearing arguments from the petitioner, the Election Commission of Pakistan's (ECP) lawyer and defence counsel.
The petitioner, Mohammad Sajid, contended that Mr Khan had disclosed his two sons and not his alleged daughter Tyrian White in the nomination papers. He sought the disqualification of the former premier under Article 62(i)(f).
During Thursday's hearing, petitioner's lawyer Hamid Ali Shah argued that the PTI chief had not submitted reply to the facts stated in the petition.
The chief justice remarked as per the record Mr Khan had neither denied nor accepted what had been alleged in the petition. He said the court was currently determining the admissibility of the petition.
Hamid Ali Shah said the PTI chief had mentioned names of his wife Bushra Bibi, and his sons, adding that Ms White was his dependent under Islamic laws since she is unmarried. He said the petition fulfilled the criterial to be taken up by the court.
At one point, the ECP lawyer said the electoral body had rejected identical cases over a lack of evidence. After hearing arguments, the larger bench reserved its verdict.