ATC dismisses non-bailable arrest warrants for Rana Sanaullah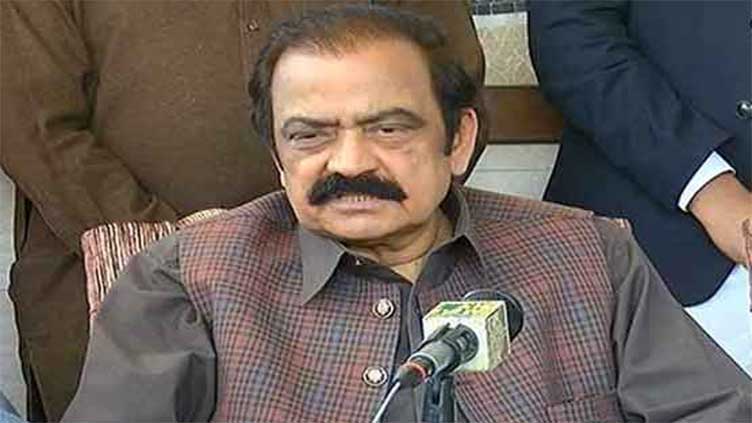 Pakistan
PML-N leader ordered to submit bail bonds of Rs500,000
GUJRANWALA (Dunya News) – An anti-terrorism court on Tuesday in Gujranwala dismissed the non-bailable arrest warrants issued for Minister of Interior Rana Sanaullah. The court ordered the Pakistan Muslim League-Nawaz (PML-N) leader to submit bail bonds of Rs500,000.
The court hearing was regarding the non-bailable arrest warrants for Mr Sanaullah, who spoke to the media after the court appearance.
He criticized and accused former government for the current security crises in the country and accused PTI of allowing terrorists to enter the country.
The interior minister stated that the law had not yet moved against Mr Khan and he was being awarded bails. However, Mr Khan should and would be held accountable, according to Mr Sanaullah.
He further added that Imran scam and democracy can't go together, and if the assembly elections are held separately, there would be anarchy in the country. The elections should be held across the country on October 8.
He denied threatening to kill anyone and stated that he referred to the political existence of Imran Khan.
Mr Sanaullah also claimed that so much ill would come out of PTI that only persecution would remain. He also denied asking anyone to come to the court and claimed that only lawyers went to the court.