JI chief writes to CJP, calls for suo motu notice on Karachi local body elections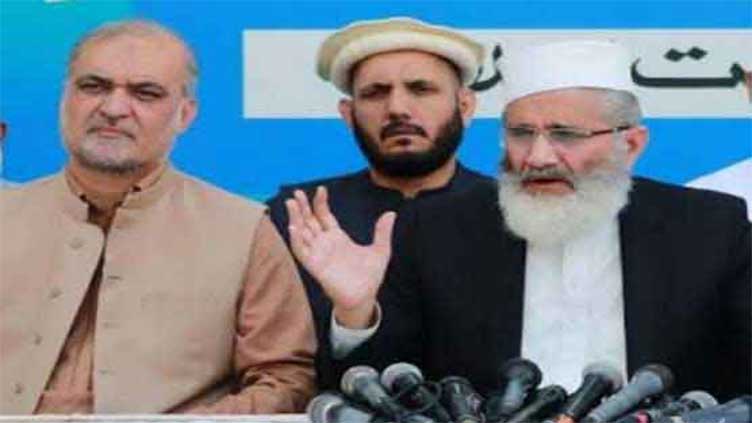 Pakistan
Election staff was appointed based on flawed electoral lists
KARACHI (Dunya News) - Jamaat-e-Islami (JI) chief Siraj-ul-Haq wrote a letter to the Chief Justice of Pakistan (CJP) on Sunday, calling for a suo motu notice regarding the local body elections in Karachi and the performance of the Election Commission of Pakistan (ECP).
In the letter, Siraj-ul-Haq expressed his concerns over the electoral process in Karachi, alleging that the ruling party in Sindh had rigged the elections in its favor.
The JI chief claimed that even before the elections, the ruling party in Sindh had started saying that the next mayor of Karachi would be a supporter of the Pakistan People's Party (PPP).
He alleged that election staff was appointed based on flawed electoral lists and constituencies were formulated on malice.
He also claimed that the ruling party had selected 35, 40 Union Committees and only casted fake votes there.
JI chief further wrote that most of the electoral staff were supporters of the government party in the municipal elections, and returning officers of many Union Councils declared the victory of the PPP candidates by illegally defeating the candidates who were winning with a difference of thousands of votes.
He also claimed that cases of rigging were re-sent to the same returning officers who were accused of rigging.
The letter also alleged that in six union committees with the worst rigging, the returning officers issued results contrary to the Form 11 results. On March 22, contrary to the facts, only 17 polling stations were selected by themselves, and the recounting order was issued.
In the letter, Siraj-ul-Haq appealed to the Supreme Court to take immediate notice of the matter using its constitutional powers and give a clear decision on the violation of the constitution and the law on the part of the ecp.