Quetta: Hassaan Niazi handed over to Lahore Police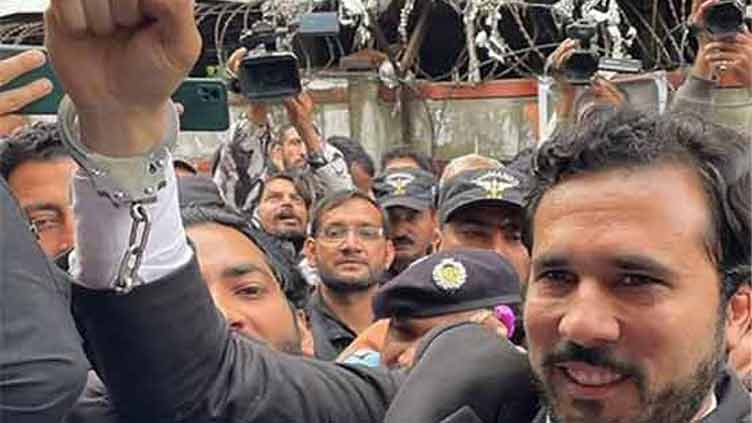 Pakistan
A local magistrate approves transit remand of the PTI leader
QUETTA (Dunya News) - PTI Chairman Imran Khan's focal person and nephew Hassaan Khan Niazi was handed over to the Lahore police on a seven-day transitory remand on Sunday.
A judicial magistrate in Quetta approved the transitory remand of Niazi. A Lahore police team was present in Quetta in connection with a an attempted murder case.
Earlier, the PTI leader was arrested by the Quetta police under section three of the Maintenance of Public Order (MPO).
Hassaan Niazi, who was already detained in Quetta, was presented in front of Judicial Magistrate who ordered him to be released on bail. However, the police once released him, but immediately rearrested him.
He had been apprehended for attacking police officers and causing chaos near the Judicial Complex in G-11, Islamabad.
Today, during a hearing at the judicial magistrate's court in Quetta, the PTI leader was summoned to the judge's chamber and later given into Punjab police's custody, who had sought his transitory remand to present him in a Lahore court.
Imran Khan, addressing a huge public gathering at Minar-e-Pakistan on Saturday night, said Hassan was being tortured just because he was my relative and his detention was based on malafide intent.