Fed govt bans GB CM, Governor from carrying security to other provinces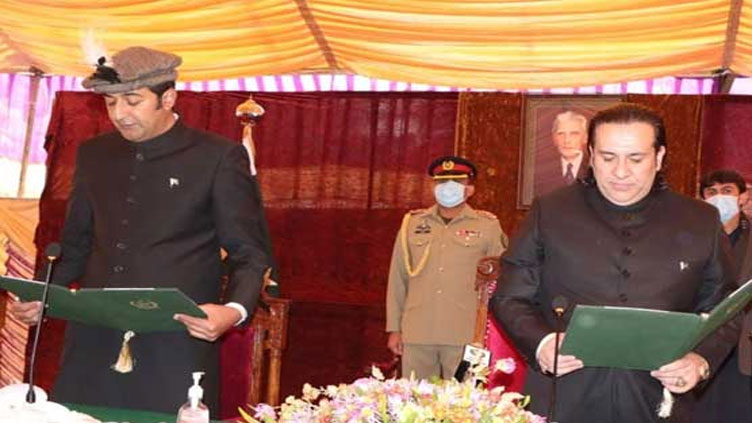 Pakistan
Decision was taken to stop GB CM to attend PTI rallies along with his security
LAHORE (Dunya News) – The PML-N led federal government on Saturday banned the Gilgit-Baltistan (GB) governor and chief minister from carrying the official security personnel along with them during visits to other provinces.
The interior ministry has circulated the copies of notification to all the chief secretaries and Inspector Generals of police in this regard. The concerned province would provide the security, the document added.
The ministry also issued the same orders to the federal capital administration.
The federal government had, a couple of days ago, initiated proceedings after a piece of news surfaced that the GB CM Khalid Khurshid Khan had used his police force security to protect Paksitan Tehereek-e-Insaf chairman Imran Khan from possible arrest.
The PML-N leaders including Information Minister Maryam Aurangzeb also alleged that the GB CM had deployed his security to protect Mr Khan at his Zaman Park residence. Federal minister for Railways Khwaja Saad Rafique also condemned PTI saying that it brought people from GB to Lahore.