PM Shehbaz for collective efforts against climate change as annual Earth Hour today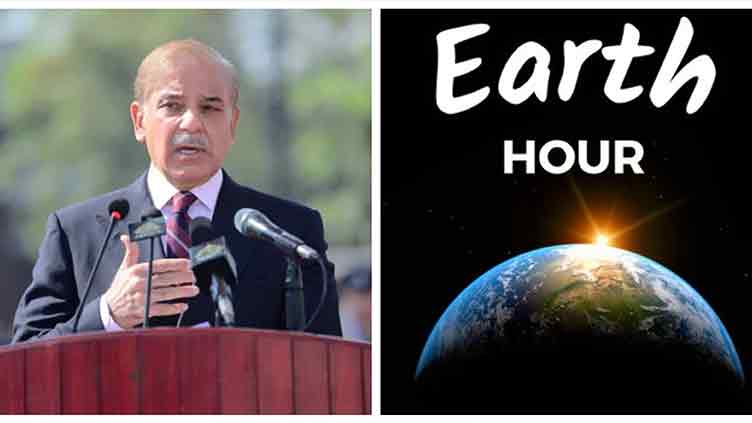 Pakistan
'Saving our planet from the ill-effects of climate change is a collective endeavour'
ISLAMABAD (Dunya News) – Prime Minister Shehbaz Sharif on Saturday called for collective efforts to save the earth from the ill effects of climate change.
He shared the message on Twitter as the annual Earth Hour will be observed in Pakistan tonight (Saturday) like elsewhere in the world under the theme "Give an Hour for Earth".
"Pakistan joins the global community today in observing Earth Hour & demonstrating its commitment to the fulfilment of its obligations to climate change actions. Saving our planet from the ill-effects of climate change is a collective endeavour, one in which everyone matters," the premier wrote.
In his message on the occasion, Senate chairman Muhammad Sadiq Sanjrani urged the people to switch off all unnecessary lights and other electric appliances at their homes, offices and shops from 8:30 pm to 9:30 pm to mark the hour.
— Shehbaz Sharif (@CMShehbaz) March 25, 2023
He said climate change was impacting the lives and livelihoods of everyone around the world. He also emphasised Pakistan's commitment to promoting sustainable development and working with the international community to address global environmental issues.