No Pakistan Day Parade this year, says Aiwan-e-Sadr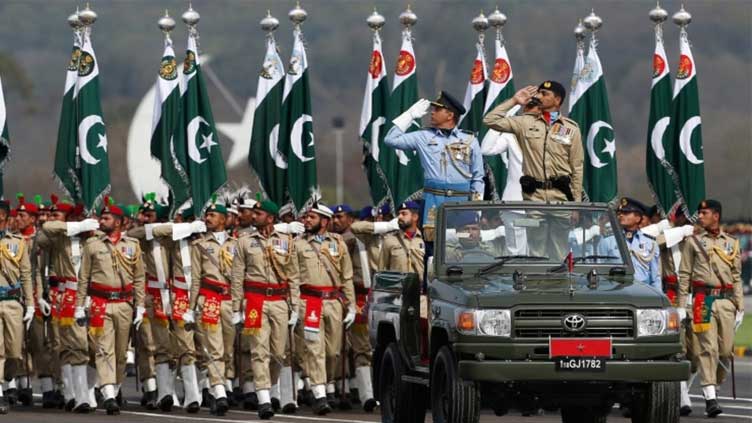 Pakistan
The event was postponed to March 25 due to inclement weather earlier this week
ISLAMABAD (Web Desk) – Pakistan Day Parade has been cancelled, said Aiwan-e-Sadr in a statement.
The event was postponed to March 25 due to inclement weather earlier this week.
The parade is a regular feature of the Pakistan Day held on March 23 every year, however, this time it was deferred and was to be held on March 25 due to bad weather. The parade was schedule to be held at the President House parking, the president's office said. No reason was given for cancellation of the event.
Pakistan Day is marked to commemorate the Lahore Resolution passed on March 23, 1940, when the All-India Muslim League demanded a separate homeland for the Muslims of the British Indian empire. The day was marked across the globe, including in the United States, the United Arab Emirates, and China.
On the 83rd Pakistan Day, Prime Minister Shehbaz Sharif had stated that 'political chaos' was the main reason for the country's economic instability. In his message, PM Shehbaz Sharif urged the nation to pay tributes to the sacrifices of the country's founding fathers but not lose sight of the challenges faced by the country.
"The challenges are topped by a combination of economic instability and the inability to settle the rules of the game. An environment of political chaos explains why we have failed to develop our economy on a sustainable basis," said the PM.