SC to intervene in case of any ill intention to hold transparent elections, says CJP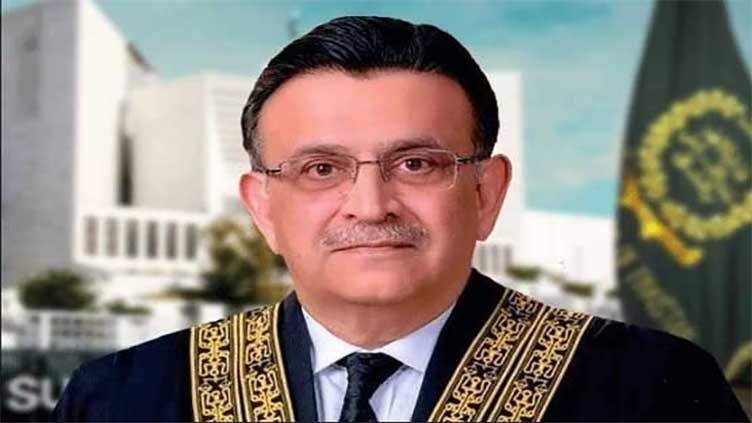 Pakistan
SC to intervene in case of any ill intention to hold transparent elections, says CJP
ISLAMABAD (Dunya News) – Chief Justice of Pakistan Umer Ata Bandial said on Wednesday that the apex court would intervene if there was any bad faith in the matter of holding free and fair polls.
He gave these marks while hearing the transfer case of former CCPO Ghulam Mahmood Dogar.
He said the Election Commission of Pakistan was a constitutional body and it was its duty to hold free and fair elections and said the Supreme Court would take the matter under consideration should there be any ill-intentioned role.
The chief justice said the Supreme Court was a constitutional institution and it cannot be put under pressure through the release of audio leaks while adding the apex court was showing tolerance.
Addressing his "honest prime minister" remarks, the CJ said he said there was a honest PM in 1988 but that did not mean only one premier was honest since independence.
Talking about the CCPO case, he said one bench of services tribunal reinstated Ghulam Mahmood Dogar while the other suspended these order.