Pakistan sends 25th batch of relief goods to earthquake victims of Turkiye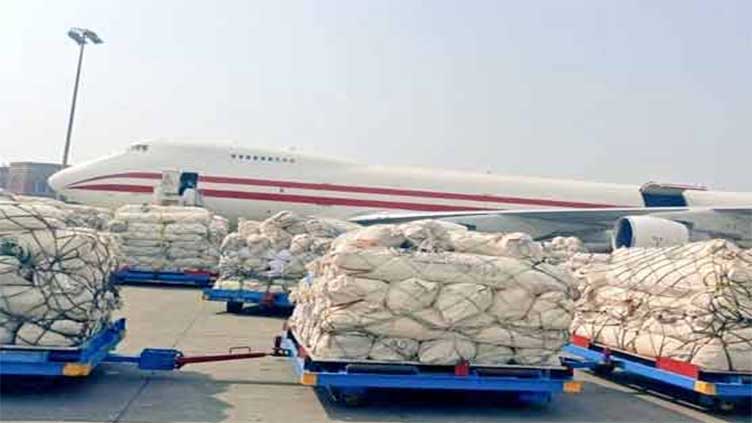 Pakistan sends 25th batch of relief goods to earthquake victims of Turkiye
ISLAMABAD (Web Desk) – Pakistan sent its 25th batch of relief goods to the earthquake victims of Turkiye on Tuesday via a special flight. The flight was carrying 1350 winter family tents that were sent on the instructions of the Prime Minister.
In addition, 100 tons of fireproof tents were sent from Lahore.
The spokesperson of National Disaster Management Authority (NDMA) said that the relief operation was started on March 11th, and this was the latest batch of aid that Pakistan sent to Turkiye. The spokesperson also said that the relief goods were sent to Turkiye through various means, including ships of the Pakistan Navy.
The aid provided by Pakistan to Turkiye includes winterized family tents, blankets, food supplies, and medical assistance. The earthquake that hit Turkiye caused significant damage and loss of life, and Pakistan was at the forefront of providing assistance to the affected people.
The NDMA was actively coordinating relief efforts with other organizations to ensure the prompt delivery of aid to the victims of the earthquake