PTI's 'disgusting' smear campaign against COAS deserves condemnation: PM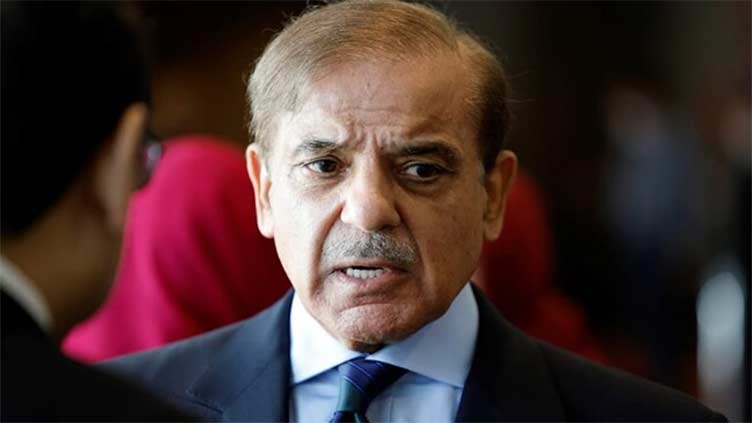 Pakistan
The PM said Imran Niazi is stooping to unprecedented lows in his desperation for power.
ISLAMABAD (Dunya News) - Prime Minister Muhammad Shehbaz Sharif says PTI's disgusting smear campaign against Chief of the Army Staff Gen Asim Munir at the behest of Imran Niazi is deserving of the strongest condemnation.
In a tweet, he said Imran Niazi is stooping to unprecedented lows in his desperation for power and going to the extent of damaging the country and undermining our armed forces and their leadership.
— Shehbaz Sharif (@CMShehbaz) March 20, 2023
"The campaign against the army chief is intolerable and a continuation of the conspiracy against the institutions," he said in a statement issued by the Prime Minister's Office (PMO). He described it as toxic politics and urged the Pakistanis living abroad to to raise their voices against the "foreign-funded campaign" and not become a part of such conspiracies.
The premier said it's unfortunate that the PTI chairman was dragging state institutions and their heads into his dirty politics. Such an act, he said, was against the Constitution. He instructed the interior minister that those behind such anti-institution campaigns within the country should be sternly dealt with.

Fawad's Reaction to the Tweet
PTI leader Fawad Chaudhry said Prime Minister Shehbaz Sharif's remarks aimed at creating a wedge between the people and the army. He said the statement was meant to pitch people and an institution against each other so that the Pakistan Democratic Movement could freely cash in on the situation and plunder national resources.
— Ch Fawad Hussain (@fawadchaudhry) March 20, 2023
Mr Chaudhry later told the media in Lahore that when the institution of army was weakened, the country was weakened. He said the PTI and nation hoped that the army chief would accept the ECP request for aid in elections.