Elections in KP, Punjab will create anarchy, says Sanaullah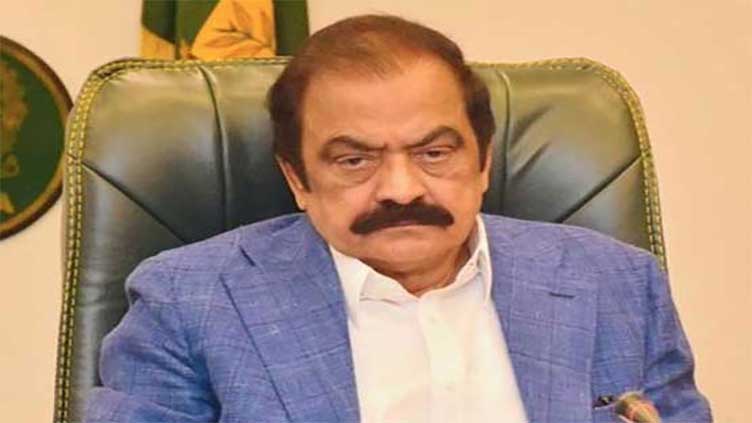 Pakistan
Elections in KP, Punjab will create anarchy, says Sanaullah
FAISALABAD (Dunya News) – Federal Interior Minister Rana Sanaullah said on Sunday that the elections in two provinces would only add to the growing chaos in the country.
He said Pakistan Tehreek-e-Insaf Chief Imran Khan feared that Pakistan Muslim League-Nawaz chief organizer Maryam Nawaz would bring all his corrupt deeds before the public eye while mentioning the former premier used indecent remarks for Ms Nawaz.
Mr Sanaullah added Imran Khan promoted the culture of intolerance in the country's politics and he did nothing except blaming his opponents.
He said Imran Khan went to the judicial complex with PTI workers who wanted to pressurize judiciary because the PTI chief was involved in corruption in the Toshakhana case while saying if his attendance had to be marked outside the judicial complex then that process should have happened in his house.
He levelled allegation against the PTI chief that the latter did corruption of Rs50 billion including purchasing the land worth Rs7 billion in the name of Al-Qadir trust.