Businessmen backbone of Pakistani economy: President Alvi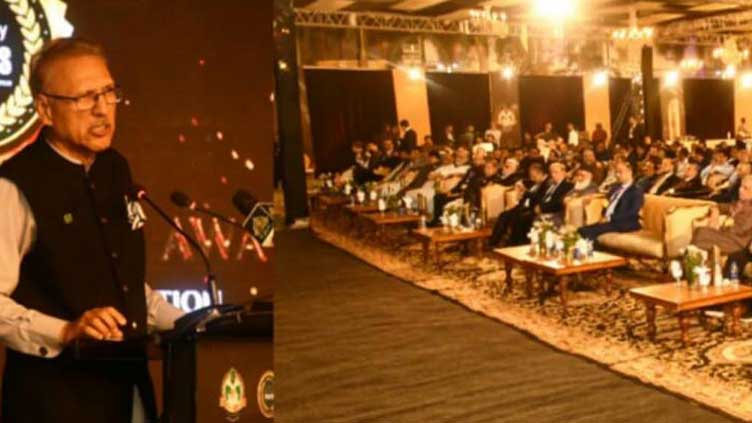 Pakistan
Businessmen backbone of Pakistani economy, says President Alvi
KARACHI (Dunya News) – President Dr. Arif Alvi Saturday said that businessmen were the backbone of the economy and leading contributor to the economic progress and prosperity of Pakistan.
The President made these remarks while addressing a ceremony of Memon Community organized by the All Pakistan Memon Federation.
'The Memon community has contributed tremendously to the economy of Pakistan. Hundreds of educational institutes and hospitals are being run by the community," President Dr Arif Alvi said in his address.
The President further said, business, social work and charity were the identification of the Memon community, but more efforts were required to strengthen the poor people of the country.
"Neighboring countries are making progress very fast due to diligent policies and good governance, but unfortunately, Pakistan is lagging behind in this regard." He lamented that 2.2 million children were out of school in Pakistan despite the fact the provinces were spending almost 25 per cent of their budget for education. "We need to bring these out of school children into education system," he added.
Earlier, Dr. Arif Alvi distributed the mementos among the Heroes of the Memon Community and urged more contributions from them for resolving the problems in Pakistan.
The President of the APMF Shabir Haroon, former President APMF Hanif Motlani and others also addressed at the ceremony.