People in Punjab, KP to be given free flour in Ramazan: PM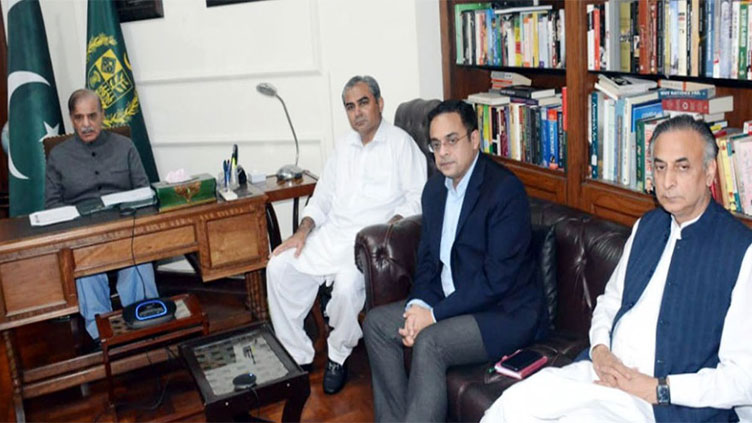 Pakistan
PM Shehbaz Sharif said no negligence would be tolerated regarding the quality of flour.
ISLAMABAD (Dunya News) - Prime Minister Shehbaz Sharif on Friday said needy persons in Punjab and Khyber Pakhtunkhwa will be given the gift of free flour in the month of Ramazan-ul-Mubarak.
Speaking at a meeting held in Islamabad to review arrangements for the provision of flour to needy persons, he said for the first time in the history of the country, a package had been prepared for the provision of free flour to poor people in the month of Ramazan.
He said no negligence would be tolerated regarding the quality of flour to be provided to the citizens. The prime minister said the government was making all efforts to provide relief to the poor and middle class.
It was told that in Punjab, 15.8 million households would be provided free flour during Ramazan while free flour would also be provided in Khyber Pakhtunkhwa.
The needy persons can know about their eligibility for gift of flour by sending their identity card number on SMS 8171 assigned by Benazir Income Support Programme. It was further told that flour would be also available at less rates in 50 Sasta Bazaars in Balochistan.
Advisor to Prime Minister Ahad Cheema, Caretaker Chief Minister Punjab Syed Mohsin Naqvi, chief secretaries of Punjab, Khyber Pakhtunkhwa and Balochistan and Managing Director of Utility Stores Corporation attended the meeting.