LHC allows police to interrogate Imran Khan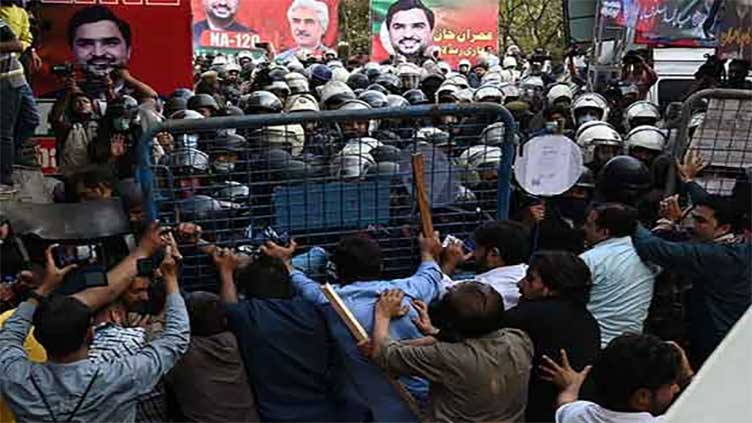 Pakistan
LHC allows police to interrogate Imran Khan
LAHORE (Dunya News) - The police on Friday got the permission from the Lahore High Court (LHC) to interrogate former Prime Minister Imran Khan regarding the incidents of March 14 and 15.
Justice Tariq Saleem Sheikh of LHC heard the petition against the police operation on Zaman Park.
Judge allowed police to investigate Imran Khan and said that the police can conduct their investigation according to the law.
Imran Khan's lawyer argued that police should not go with full force instead only two to three officials should go and conduct their investigation. Replying to this, the judge questioned, "Can I control the investigation?"
The lawyer said that the police should send nominated personnel for investigation and they would have PTI's full cooperation.
Later, the court allowed the police to conduct investigation in accordance with the law.