Marriyum Aurangzeb hits out at Imran Khan for defying court orders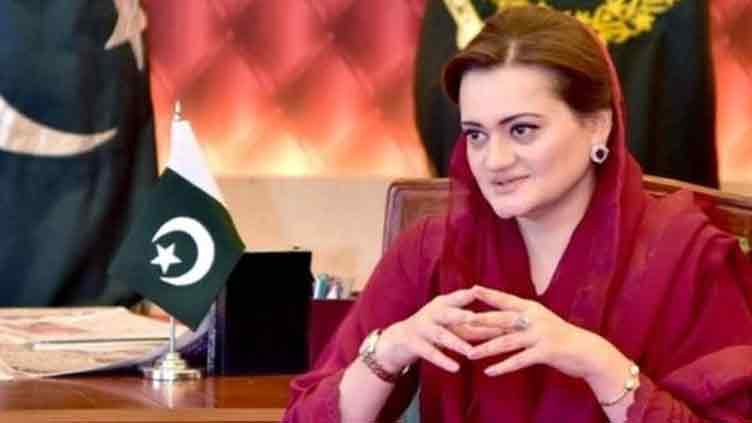 Pakistan
PTI chief is using party workers, women and children as human shields, she says
ISLAMABAD (APP) – Minister for Information and Broadcasting Marriyum Aurangzeb says the state institutions are being challenged and attacked at Zaman Park, Lahore.
In an interview with a foreign media outlet, she said police had shown immense restraint to comply with the court orders to arrest Imran Khan in corruption cases. He, on the other hand, was not only defying court orders but also inciting his party workers to create anarchy, the minister added.
Police had no weapons and were hit with petrol bombs, sticks and stones, Ms Aurangzeb said, adding that due to these criminal acts of PTI goons, 65 police personnel including DIG Operations were injured and hospitalised.
"Imran Khan is using party workers, women and children as human shields to avoid arrest and stoke unrest in the streets of Lahore," she maintained.
The recent audio leak was proof that Imran Khan ordered his workers and senior party officials to procure petrol to use it as a weapon against the police contingent.
Imran Khan, she said, was repeatedly given time by courts but he did not appear and was "trying to influence the courts by his illegal action".
"Imagine what would happen if a leader of a mainstream political party in Britain defies courts, and incites his party workers for violence while hiding himself at home," she questioned.
She said instead of cooperating with law-enforcement agencies, Imran Khan was breaking the law. Imran Khan could not be allowed to create unrest and anarchy in the country, she added.