New video message: Imran says fresh attempts to arrest him under way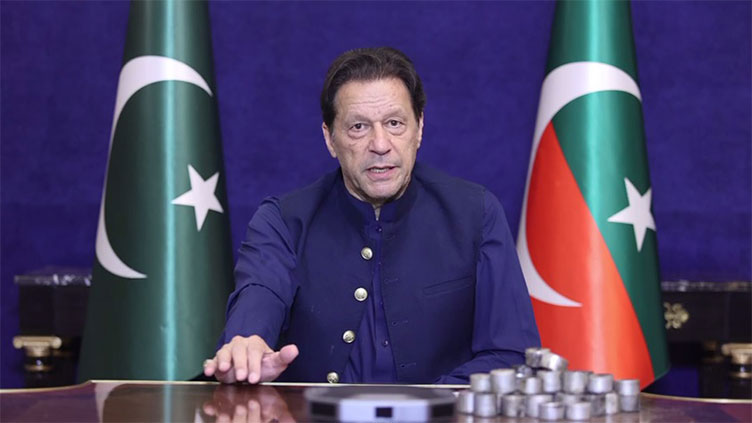 Pakistan
Imran Khan in his new message asked his workers to gather again at Zaman Park.
LAHORE (Dunya News) – The Pakistan Tehreek-e-Insaf (PTI) has asked its worker to again gather at Zaman Park as fresh attempts are being made by police to arrest party chief Imran Khan.
PTI chief Imran Khan, in a video message from his residence in Zaman Park in the wee hours of Wednesday, told his supporters that more attempts to arrest him were under way. He said police had created a situation like Illegally India-Occupied Jammu and Kashmir in Zaman Park. He said the way police had attacked the PTI workers had no precedent in the history of Pakistan.
آگے کیا ہونے جا رہا ہے؟ عمران خان کا قوم کے نام اہم ترین پیغام#DunyaNews #DunyaUpdates #ImranKhan #PTI #Zamanpark pic.twitter.com/ccAe81NvvR

— Dunya News (@DunyaNews) March 14, 2023
He said a heavy contingent of police had attacked a small number of PTI workers outside his resident. What was the reason behind this attack, he asked.
Imran Khan said he had given an undertaking to Lahore High Court Bar Association president Ishtiaq A. Khan who then tried to forward it to the DIG who was coming to arrest him (Imran) but the latter did not meet the LHCBA president.
He said the DIG had no reason to turn down the undertaking. "According to Code of Criminal Procedure Section 76, if this surety bond is given to the arresting officer, then he can't arrest," Mr said.